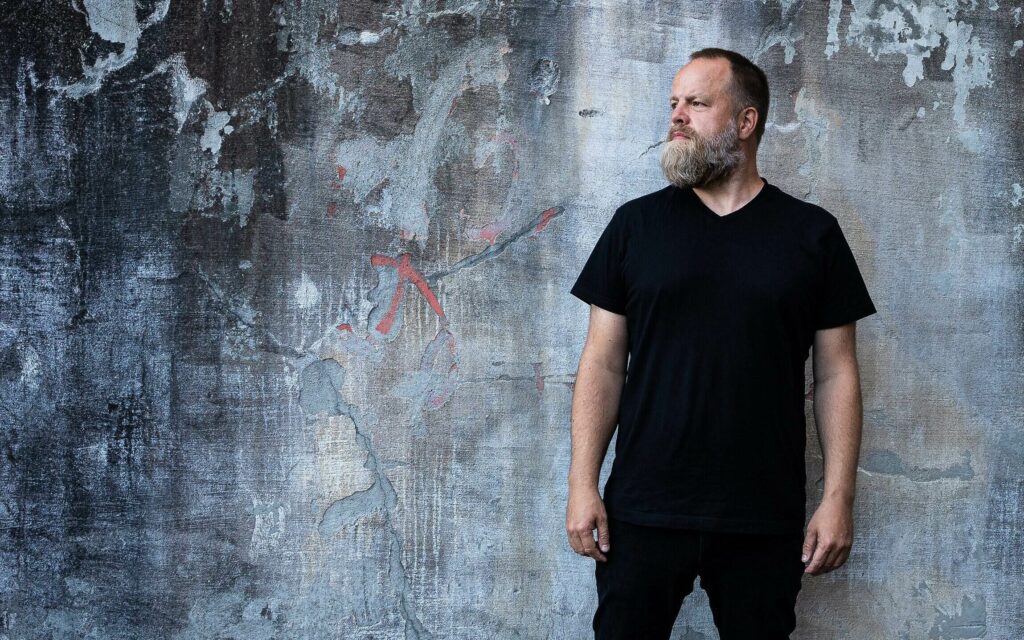 Norwegian songwriter and guitarist Bjørn Riis released his fourth solo album in April, "Everything to Everyone". We spoke to him about the new record, and how it felt to play live with Airbag again after the pandemic.
Words & photos: Anne-Marie Forker
– Congratulations on your fourth solo album! What is the inspiration for the title "Everything to Everyone"? I read that it is something to do with Dante's "Inferno"?
– Thank you! It's not based on Dante but it's been somewhat of an inspiration I guess. At least in terms of trying tell a story or having an overall theme on the album. I've always been fascinated by that tale, which is a deeply religiuos one but also about finding your way and purpose in life and how you can both be guided and misguided along the way. The title reflects how one can lose one self in the quest of trying to meet everyones expecations, which are often perceived, and litterally trying to be everything to everyone.
– How do you think the sound on this album compares to your previous solo albums?
– I always try to do something new. I'm certainly not reinventing the wheel but I try to challenge myself both with the arrangements, lyrics and performance. I'm very proud of the lyrics and melodies this time. I think I managed to do something different and certainly, having Mimmi Tamba on vocals adds an element of 70s soul, which I've always loved. It's something Pink Floyd used to do on albums like «Dark Side of the Moon» and «Wish You Were Here». I like to experiment and explore different genres. Songs like «Lay Me Down» is a mix between classic rock and soul, with some proggy arrangements. Sonically, I tried to allow each instrument and sound to have its own place and purpose, which I think adds to the narrative quality of the music. My long-time partner and engineer Vegard Kleftås Sleipnes also did a tremendous job with the mix.
– Mimmi Tamba's vocals on the title track are beautiful. How did come to work with her?
– She sang on the track «Stormwatch» off my last album, «A Storm is Coming». It was Vegard, who had been working with her for some time, that suggested her when I mentioned that I wanted a female voice on that song. It fit perfectly and «Lay Me Down» and the title track, «Everything to Everyone», was written very much with her voice in mind.
– The album was mixed by your long time collaborator Vegard Kleftås Sleipnes – what do you like about working with him? What does he bring to your sound?
– We've been working together since 2010 and the recording of Airbag's «All Rights Removed». I like to work with people that I'm comfortable with and that I can trust understanding what I want to achieve. Although he often work within other genres, he's very much in tune with my writing and music and he's also a valuable sparring partner, with a lot of input along the way. On this album, he also co-wrote the music for «Every Second Every Hour».
– «The Siren» dates back to the «A Day at the Beach» recording sessions with Airbag. Why didn't it make the final cut for the Airbag album? Did you change it much for this album?
– «The Siren» was one of many songs I wrote and presented to the band for our last album and as we started to work on the material it was clear that it didn't fit into that harder edged electronica rock thing that we ended up with. I thought it was a great song though so I rewrote the lyrics to fit into the theme of my album and rearranged some of the stuff and added that ending, with Simen Valldal Johannessen from Oak on piano and me on guitar.
– Which track from this record are you proudest of? Why?
– That's a hard question because they're all my babies! I'm very proud of the whole album and I think I managed to create six pieces that each stand well on their own. The title track is special though and I have a soft spot for «Lay Me Down» as well.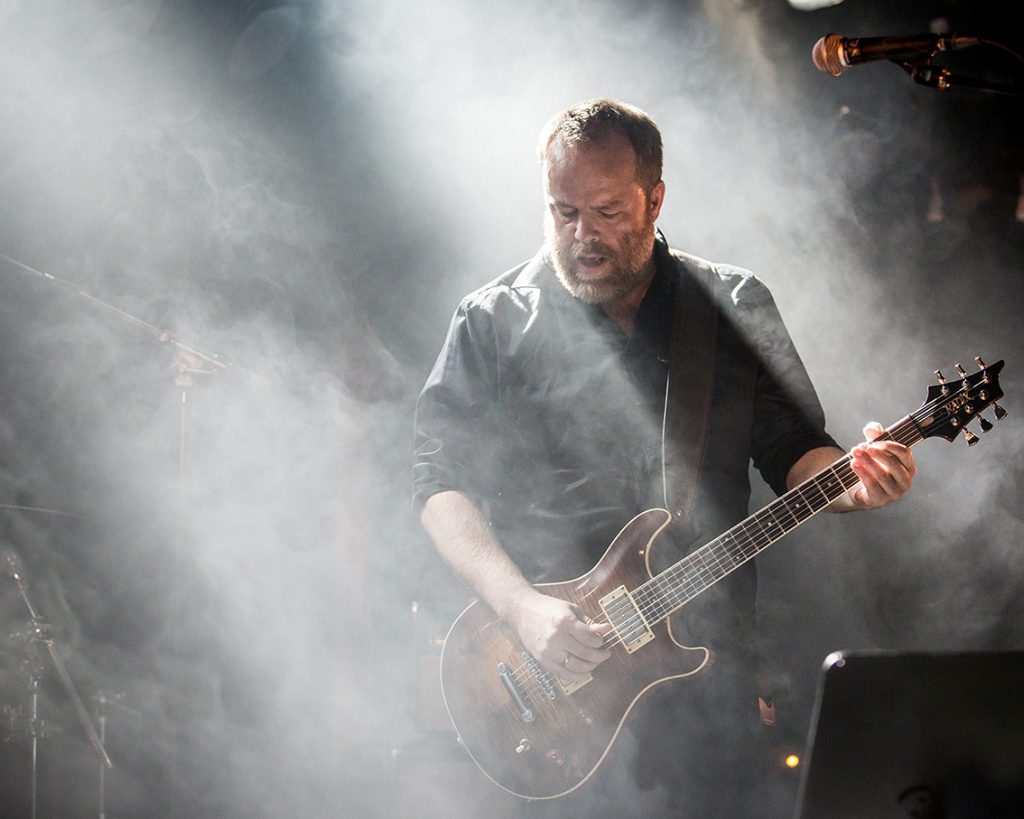 – You run the well known website gilmourish.com, but other than David Gilmour, which other artists do you admire and why? I can hear traces of Tim Bowness on the new record.
– Oh, there are many. Obviously, David Gilmour and Pink Floyd has always been a huge inspiration and Tim Bowness and No-Man was crucial during my formative years as a writer and musician. I've been, and still is, a die hard Kiss fan since I was a kid and Paul Stanley is someone I consider to be almost a mentor. He's devotion to his music and fans and he's positive message has always been a guide and inspiration. I guess that's what I've always looked for. Artists that are passionate about what they're doing. I remember reading an interview with Eddie Van Halen years ago and he said that tone doesn't come from gear or, the old cliche, your hands. It's in your mind. That philosophy is what creates unique art I think.
– Any plans to tour the album?
– I hope to do some shows. It's still difficult to plan in these uncertain times but I'm very much looking forward to play the new songs live for an audience.
– You played Haugaland Prog & Rockfestival with Airbag in November 2021. How did it feel to play live again after so long?
– It was both a surreal and incredibly rewarding experience. We had such a great time and I think we did one of our absolute best perforances. We were so eager to play. Just days after, everything closed down again. We're looking forward to more shows this fall.
– What comes next for Airbag?
– Airbag is alive and well and we've just started to work on new material. It sounds really great so I'm excited for the process ahead.
Originally published in Norway Rock Magazine #2/2022