Friday, 24 March 2023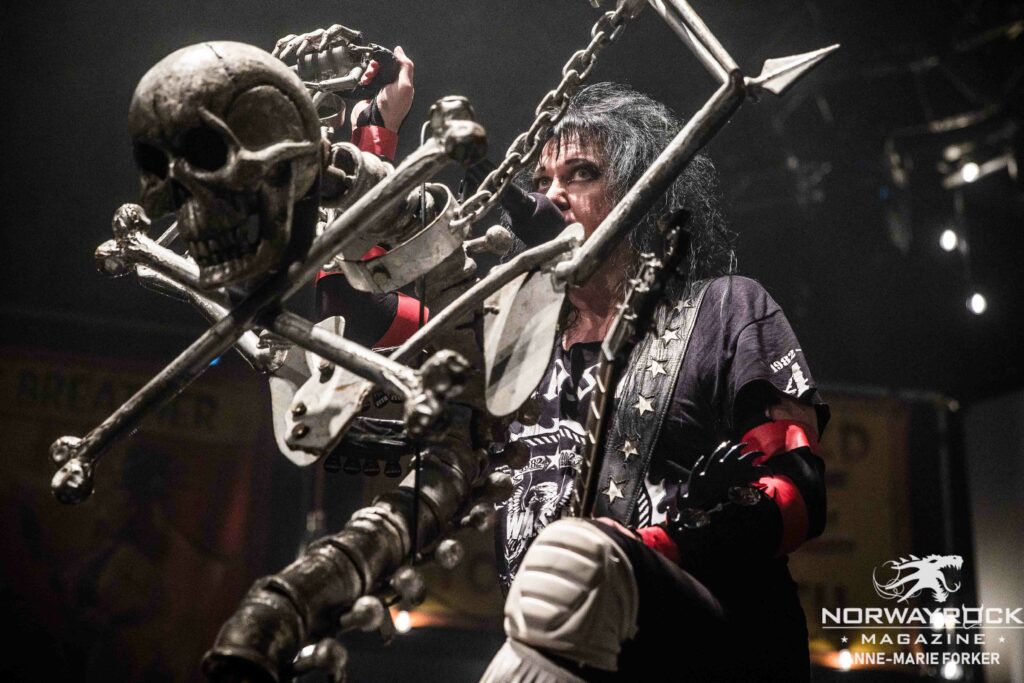 W.A.S.P. made their long awaited return to London after Covid delays, and played to a sold out crowd at The Roundhouse in Camden as part of their «40 Years Live World Tour», which will arrive in Oslo on 25 and 26 April. We simply couldn't wait that long and made a trip to London to check it out.
The stage was decorated like a horror circus, and the icing on the visual cake was the skeletal microphone stand, standing proudly like sculpture. It was a nod to the band's controversial early days. In the words of band leader and ringmaster Blackie Lawless, «We will go back to the beginning. We take the show back to where it all started, complete with all that pyro and blood that shocked the world in the first place.» When the band hit the stage, they launched head first into a four song medley: On Your Knees / The Flame / The Torture Never Stops / Inside the Electric Circus. The intensity increased with «L.O.V.E. Machine» and «Wild Child», which got the crowd, mostly dressed in W.A.S.P. t-shirts and patched denim waistcoats, punching their hands in the air and jumping around.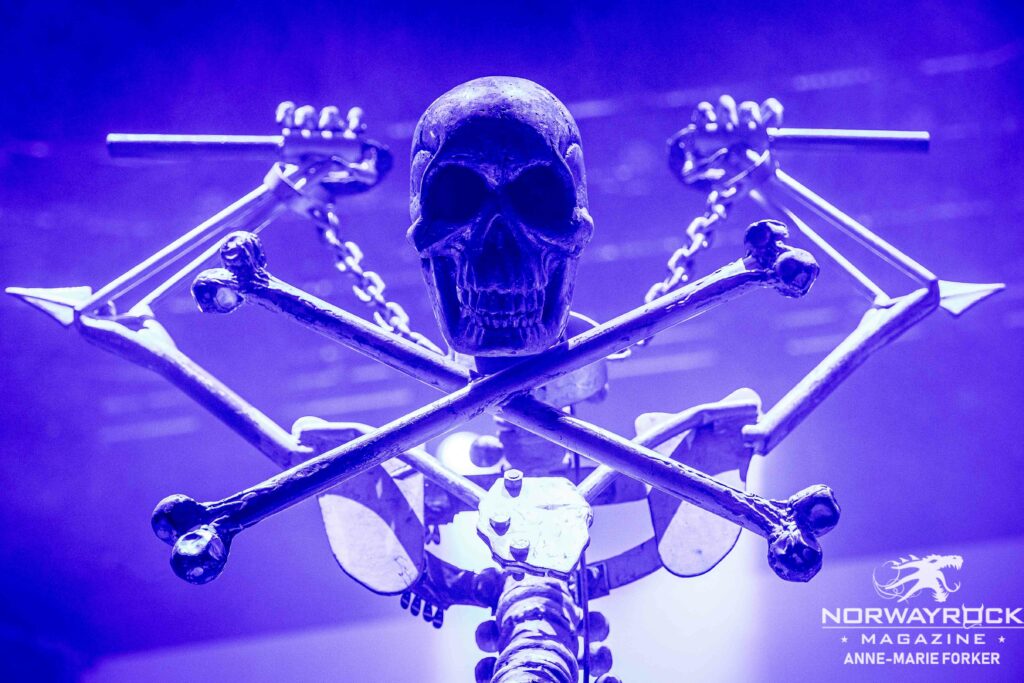 The audience were soothed a little as Lawless mentioned the 30th anniversary of the band's fifth studio album «The Crimson Idol», before launching to an early highlight, «The Idol», during which Doug Blair delivered several sensational guitar solos, as the lights from the stage penetrated the arches to sparkle along the walls and ceiling of the venue. The performance of this song alone made the ticket worthwhile.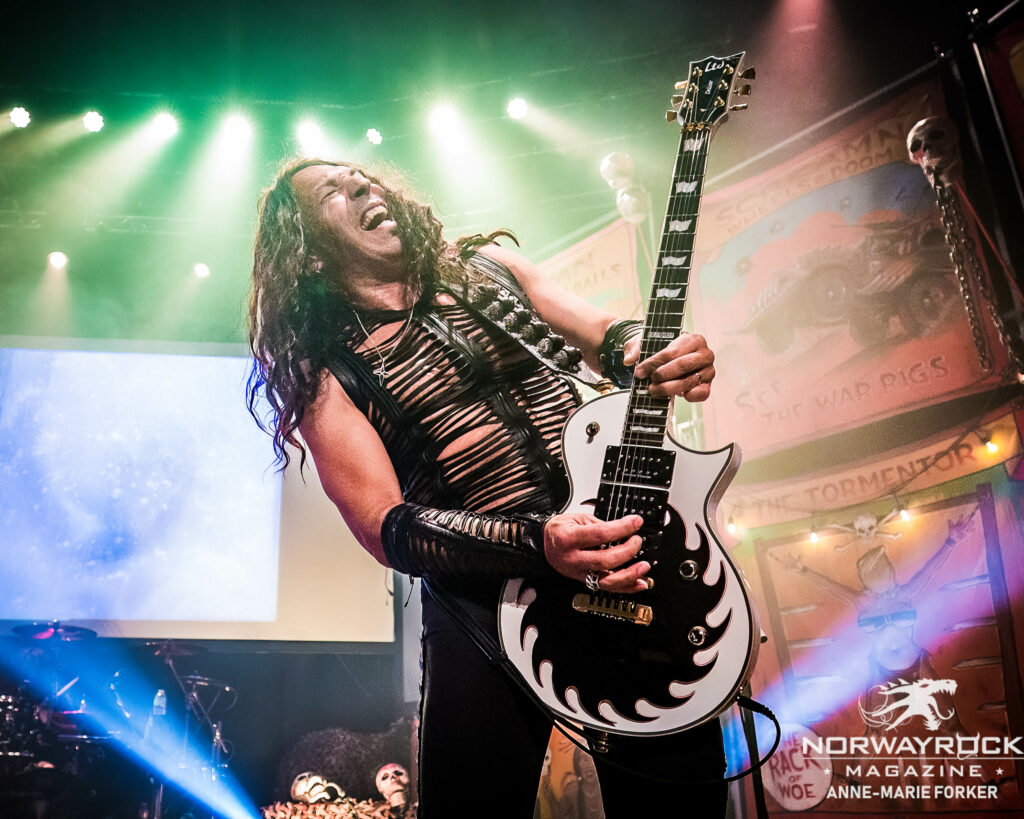 It wasn't long before another highlight, the relentlessly paced «Chainsaw Charlie» lifted proceedings to another level and the crowd clapped along with Mike Duda's ferocious bass and Aquiles Priester's powerful drumming. The intensity continued into the encore, starting with «Animal (Fuck Like a Beast)», then an outstanding performance of The Who's «The Real Me». Lawless performed like a man possessed throughout the entire set, and especially during the final track «I Wanna Be Somebody». The band covered all areas of the stage with an energy of twenty somethings, not sixty somethings. Lawless's voice is still in fine shape also, and it didn't fail once throughout the 1 hour, 20 minute set.
W.A.S.P.'s first Oslo show has already sold out, but at the time of writing there are a few tickets left for the second concert on 26 April. Roll up, Roll up, for the Circus of Horrors! 5/6
Text and photography: Anne-Marie Forker