Armoury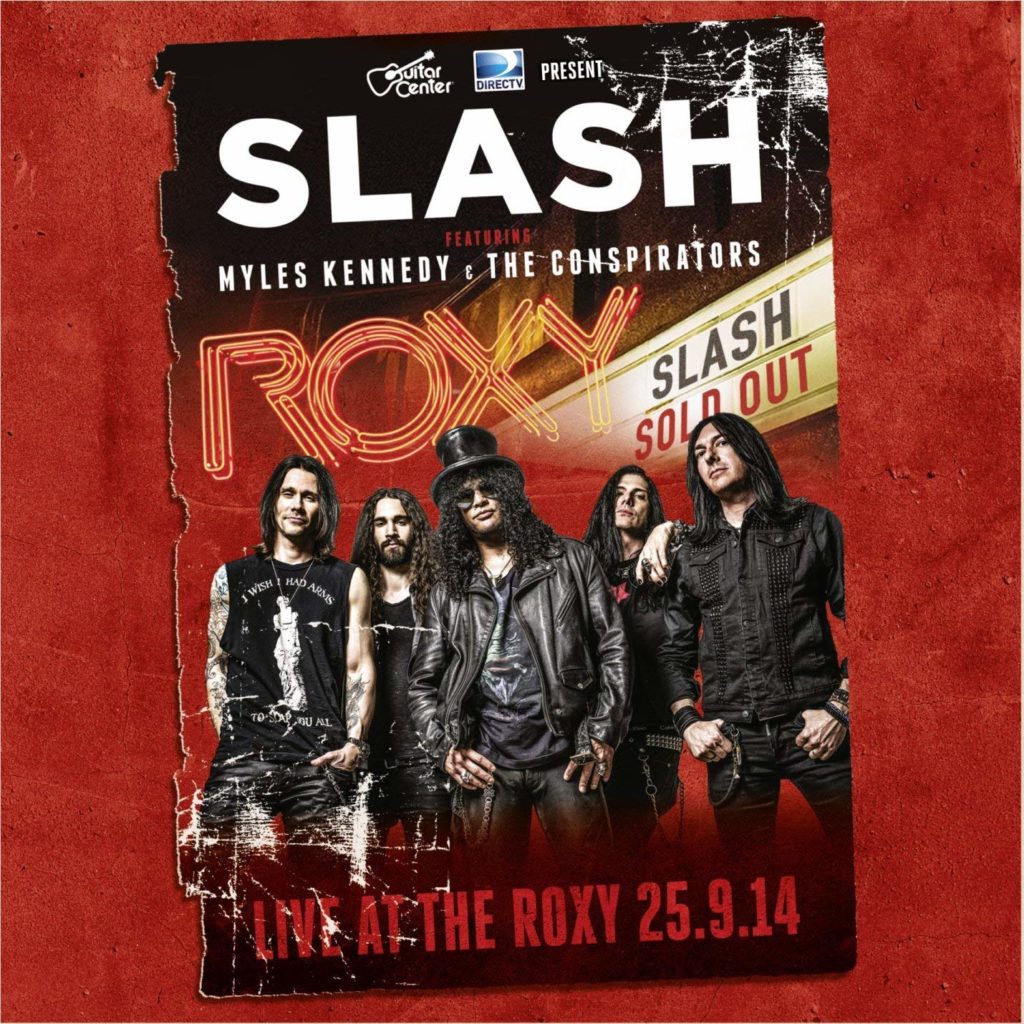 For at en liveskive i det hele tatt skal ha noen mening, må den inneholde noe mer enn bare en pliktskyldig gjennomkjøring av låtene tilsatt publikums jubel. Men det er bortimot nøyaktig hva du får på den nyeste doble liveutgivelsen fra Slash (featuring Myles Kennedy and the Conspirators – also featuring Todd Kerns and Brent Fitz Gambolputty auf Ulm). Den er riktignok innspilt på lille The Roxy i Hollywood, et lokale med plass til bare 500, så det var garantert hett og svett denne septemberkvelden, men det kan du ikke høre på audioversjonen av denne utgivelsen som du også kan få på DVD – sikkert mer underholdende!

Her får du nitten låter fra hele karrieren, fra «Appetite For Destruction» til fjorårets «World On Fire» – åtte av disse finner du også på den fire år gamle dobbelliven «Made In Stoke», som har vesentlig mere sprut og energi enn «Live At The Roxy». Du får derimot masse låter fra de to nyeste skivene «World On Fire» og «Apocalyptic Love» hvis det skulle friste – men det er stort sett litt mer rufsete versjoner, «Bent To Fly» er unntaket – og vi får Guns N Roses-klassikerne «You Could Be Mine» og en oppspeeda «You're Crazy», som ikke var på «…Stoke». Du blir derimot eksponert for en tilsynelatende fire timer lang gitarsolo som bare fortsetter og fortsetter mens bandet holder groovet under «Rocket Queen». Det er ikke et bra tegn når man 15 minutter ut i en låt desperat kaster seg etter fjernkontrollen for å trykke 'Skip' og avslutte herket!
Selvsagt trøkker det bra til tider, det skulle bare mangle når man har slike låter fremførst av slike musikere. Likevel, dette blir nok ikke noen milepæl i Slashs karriere – det blir nok ikke engang noen milepæl i karrieren til Slash featuring Myles Kennedy and the Conspirators. Hvis du er storfan, så for all del kjøp og sett i CD-hylla eller legg MP3-filene i egnet mappe på harddiscen. Hvis du ikke er superfan, men eier allerede «Made In Stoke», så trenger du ikke denne.
3/6 | Geir Amundsen
Utgivelsesdato 15.juni 2015