Symphonic Rock Recordings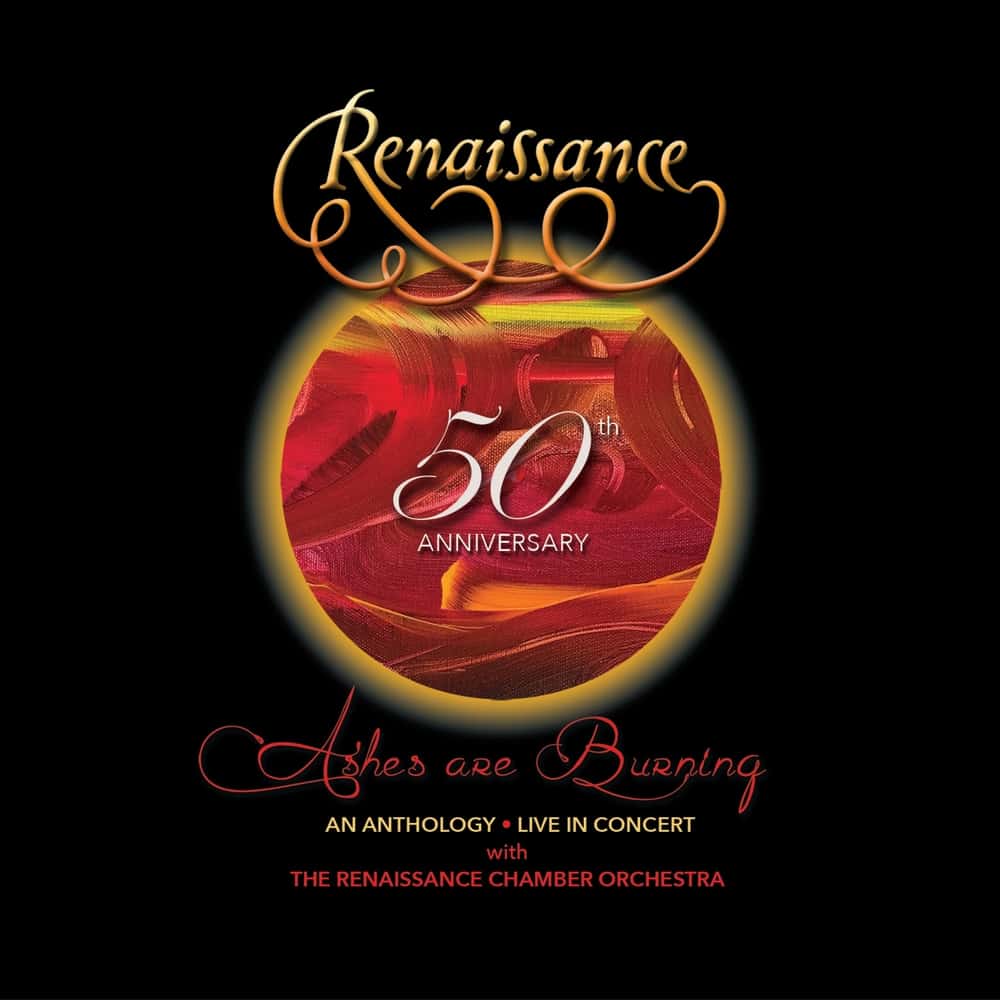 Høsten 2019 gjorde nåværende Renaissance-konstellasjon, anført av jenta med englestemmen, en turné i USA for å markere bandets 50-årsjubileum. Med på reisen fulgte kammerorkester på 10 musikere, hvilket muliggjør ikke bare partiturtro oppføringer av orkestrale verker, men dessuten stryker- og blåserdraperte tapninger av komposisjoner som ikke tidligere har smykket seg med eksempelvis cello eller horn. Repertoaret favner hele karrieren, inklusive "Islands" fra 1971-skiva, gjestet av trommeslager Jim McCarty, som sammen med tidligere The Yardbirds-kollega Keith Relf initierte dette uvurderlige bandet i 1969. Kun én komposisjon fra hver av de tre mesterverkene "Turn Of The Cards", "Scheherazade And Other Stories" og "Novella" synes teoretisk lumpent, men til gjengjeld foreligger mindre konsertfremførte konfekter som episke "A Song For All Seasons", "Opening Out", smellvakre "Midas Man" gitt fantastiske orkesterstemmer, samt "Symphony Of Light" og horror-estetiske "The Mystic And The Muse" fra det slagkraftige 2013-albumet "Grandine il Vento". Band og orkester samspiller godt. Faktisk er det jenta med englestemmen som sporadisk faller igjennom, uten å spille falitt. Etter å ha spent over fem oktaver, fullstendig uanstrengt, i mer enn femti år, er det nu åpenbart at 74-årige Annie Haslam behøver satsbevegelse for å nå de høye tonene. Samtidig er den vokale forse redusert. Man kan likevel ikke forestille seg andre fronte disse fantastiske stykkene.
"Ocean Gypsy", "Midas Man" og de to "Grandine il Vento"-komposisjonene tinger høydepunktene i et mondent bokssett på to cd-skiver, én dvd og én blu-ray-disk, som rimeligvis myntes på blodfans og komplettister.
4/6 | Geir Larzen
Utgivelsesdato 23.april 2021