Apple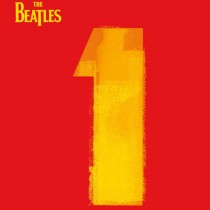 Like før jul havnet et velfødd assortiment av The Beatles' 27 nummer én-hits i globale platestativer, nyutstedt som "1" eller "1+", alt etter konsumentenes fordringer. Foruten de kronologisk skikkete singelutgivelsene – fra "Love Me Do" til "The Long And Winding Road" – forsterkes antologien med audiovisuell presentasjon av de selvsamme, udødelige låtene, underlagt spisskompetent restaurasjonsarbeid.
Å sammenfatte de originale filmene på ett brett er en glimrende idé; faktisk kan man spørre seg hvorfor dette ikke er gjort tidligere. Hvordan man enn ser det – rent musikalsk eller historiedokumentarisk – går det ikke å debattere kvaliteten eller verdien i kolleksjonen.
Videogrammene kan nytes i enhver anledning – like overveldende, innovative og morsomme som den gang materialet ble foreviget. "Penny Lane", "Hello, Goodbye", "Eleanor Rigby", "Lady Madonna" er bare noen av favorittene fra den samlede saliggjøringen. Jeg vil tro komplettister og fans herved steder x antall piratutgivelser til hvile.
Geir Larzen
Utgivelsesdato: 06.11.2015