Warner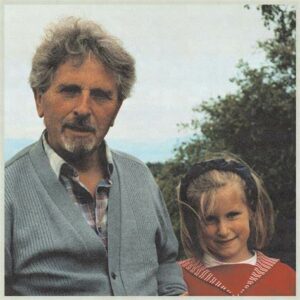 "blómi", meaning "to bloom", was written by Sundfør as a love letter to her young daughter, a new life entering an unstable world. Sundfør intended her sixth album to be an "antidote to the darkness that dominates our culture today", to show that there's "another way to see reality, if one dares to take the leap of hoping for a more beautiful world", and she achieves that goal.
The album takes personal aspects of Sundfør's life, like the academic work of her grandfather who is a linguist specialising in Semitic languages, and her own life-changing experiences as a new mother, and weaves them into a deeply emotive journey through 10 songs. Unconventionally and bravely, the opening track is entirely spoken word, abstract, features some white noise, and sets the scene for a record that celebrates our capacity to love. Her lyrics pair with hints of Norse language and mythology, harking to indigenous Nordic cultures who built matrilineal societies and worshipped divine feminine deities. The label information on the record explains that the passing of these roots from mother to child is at the core of the music.
There are many deeply ethereal and haunting moments, such as "Ashera's Song", and plenty of ballads. The title track is one of the more conventional song structures, similar to a piano driven ballad, followed by the acoustic guitar ballad "Rūnā", and "Fare Thee Well" is an easy listening, laid back track. But don't get too comfortable, as nothing about Susanne Sundfør is predictable. "Leikara Ljóð" opens with birdsong and isolated, humming vocals, then harmonies build and hand claps join in. It's easy to imagine that Paul Simon would be proud of this composition, if it was his. One of the most magical moments of the album is how the strings at the end of "Leikara Ljóð" transition to the beginning of the enchanting "Alyosha", another ballad, a tender message to her father and her husband, accompanied by piano chords and soaring, soul-baring vocals. It is undoubtedly one of the album's highlights. But yet again, Sundfør surprises us by going from this transcendent moment to the sound of bees, and another spoken word track, the quirky and tribal "ṣānnu yārru lī". The return of the ballad comes with the graceful "náttsǫngr", and again we have a stunning transition from its end to the beginning of the final, abstract track "orð hjartans", which is more of a soundscape than a song, with more spoken word: "The word in the heart is Yes. It's Yes to everything."
"Yes" to this imaginative and intimate record. Listen to it with an open mind, and an open heart.
5/6 | Anne-Marie Forker
Release date: 28 April 2023