By Norse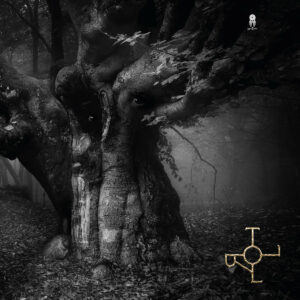 Bergen band Drott are comprised of Arve Isdal (Enslaved, Audrey Horne), Ivar Thormodsæter (Ulver) and Matias Monsen. Their new album "Troll" showcases the band's varied musical background, ranging from metal and jazz to classical music, along with inspirations from forces of nature and Norse mythology. It's full of experimental soundscapes and hard to categorise (although dark, largely instrumental progressive rock would not be an inaccurate description). Let's take a journey through each track.
"Troldhaug" opens the record with creeping, ambient sounds which are joined by a dark and ominous guitar riff, reminiscent of that from Black Sabbath's eponymous song. The Sabbathesque guitar continues into "Allting", where stirring keyboards emerge from the background. Ghostly vocals introduce the brilliant "Våkenatt", and it develops into a cinematic journey with a hynoptic, repetitive keyboard motif that would not be out on place on a Twin Peaks soundtrack. The polyrhythmic "Til Stein" has a Kraut rock vibe going on. "Det Ser" and "Solskodde" work together beautifully, with "Det Ser" plodding along like the soundtrack to a 60s crime TV series, setting the scene for the cinematic beauty of the tender "Solskodde", with its ethereal keyboards and gentle rhythms. But don't relax too much, the haunting and dissonant "Mara", although brief, will leave you feeling uneasy. Then comes the title track, "Troll", where the ambience of the first half briefly disappears and we are given a rather jovial, Grieg like tune, which then returns to darkness with a heavy riff and tense, tortured strings. The Sabbathesque riff from the opening track returns on "Nattas Blot" and is given several different treatments. The female vocals on "Sabbat", which sound at times like natives wailing from the earth, create a chilling atmosphere, and are followed by the whispering, slow building vocals of "Fornjots Born". The penultimate track, "Grotten", is a simple guitar melody reminiscent of Grieg's «In the Hall of the Mountain King». The album closes with the tense, ambient cello filled "Natt".
I have never heard an album quite like this one. Drott have sculpted a unique sound. The press release for the album states: "There is an ancient force. A neglected force. A force that has been linked to all that is inexplicable." In creating that unique sound, Drott, in their own way, have also become an inexplicable force.
5/6 | Anne-Marie Forker

Release date: 19 May 2023