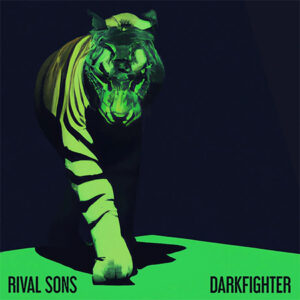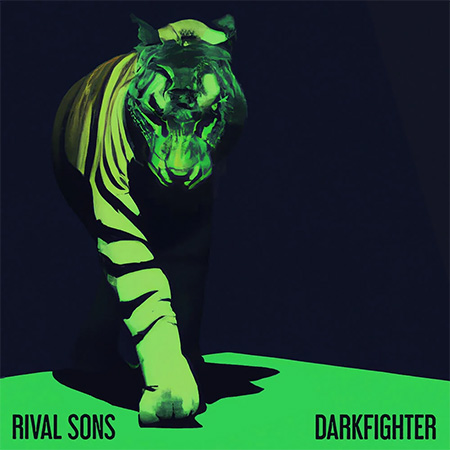 Warner
Do you think modern rock has nothing to offer? Think again. Rival Sons' latest album "Darkfighter" is a classic 70s influenced, blues-infused rock record that sounds modern and authentic, and arguably their heaviest yet. Yes, you can hear some Zeppelin influences (such as the synth sound on the opener "Mirrors") and Aerosmith ("Guillotine"), but unlike certain other modern rock bands they are not ripping anyone off, and have their own distinctive voice. Every note matters and serves a purpose. Each note from Scott Holiday's guitar and Jay Buchanan's vocals builds a better song, a better riff, a better hook, groove and melody.
The album kicks off with an organ on "Mirrors", which contains some of Jay Buchanan's most poetic lyrics to date, such as "I lost my sight so slowly, I didn't know I was going blind" and "Take my tongue….dip it in truth". Although Holiday is known for his fuzz sound, he also deserves credit for his acoustic guitar textures. The hard and fast paced "Nobody Wants to Die" hits you like a hurricane, and is an early highlight which should be a force of nature live on stage. The pace slows with "Bird in the Hand" and "Bright Light", and then slows even further with the slow-burning, gospelesque "Rapture", which features one of Buchanan's most soulful vocal performances. The heaviness returns with "Guillotine", which contains a fascinating transition where they suddenly sound like they are playing on the Beatles' "White Album" or "Abbey Road".
Then, eerie guitar textures introduce the galloping "Horses Breath", and finally, the album's climax, the deeply personal and powerful "Darkside", a song about a close friend of Jay's who became an addict and tragically passed away. After he sings "There are no promises to keep any more, now that you've gone to the darkside", which induces a lump in your throat, Holiday plays one of the darkest riffs he has ever created. The way his guitar responds to and weaves around Buchanan's vocals sounds like a conversation, a dance. It's one of the finest Rival Sons' compositions.
Transcendent. Heavy. Enthralling. Despite the title, "Darkfighter" contains plenty of light, and as Jay Buchanan told us recently in an interview, its companion album, "Lightbringer", which will be released later this year, will still contain darkness. "Bring" it on. (Subscribe here to check out the interview, coming up in our next issue!)
5/6 | Anne-Marie Forker
Release date: 2 June 2023