Onsdag 6.februar 2019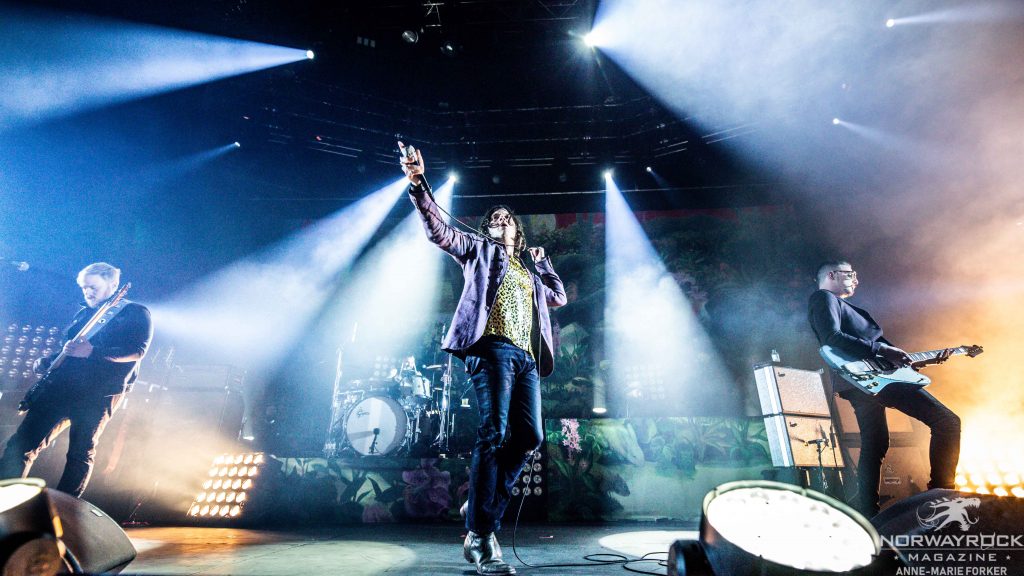 Rival Sons performed their first full gig in London since 2015 after being busy touring with Black Sabbath and writing their eagerly anticipated new album, «Feral Roots». «Hello London! Good to see you and hear you. Fucking took us long enough, didn't it?» frontman Jay Buchanan exclaimed.
Visually, the stage is more decorated than earlier tours, with the colourful image of the album cover and plenty of backlighting. The band kicked off the setlist with the powerful track from the new album «Back in the Woods» which was quickly followed by «Sugar on the Bone», also from the latest release.  Rather a brave approach to opening the gig.  Given their absence from London, it would have been an easier choice to open with their best known hits. However, the crowd welcomed the new tracks and seemed to be familiar with them. The band were evidently immediately at ease with the new material.  Most of the songs from the setlist were from the new record – 10 out of 16 songs (only one track from the new album was not played live, «Look Away»).
Fan favourites «Pressure and Time» and fuzz-filled «Electric Man» were welcomed with loud cheers. «Too Bad» showcased Scott Holiday's emotional, modern blues, rip-roaring riffs. He also changed his guitar a lot during the concert, using, among others, his trademark Firebirds.  The new songs integrated with the old ones effortlessly, particularly when a touching rendition of «Jordan» (which was dedicated to the audience) was followed by the new title track «Feral Roots».  Buchanan played the acoustic guitar on this track, which meant staying uncharacteristically still for a while, which fit the more sombre mood of some passages perfectly.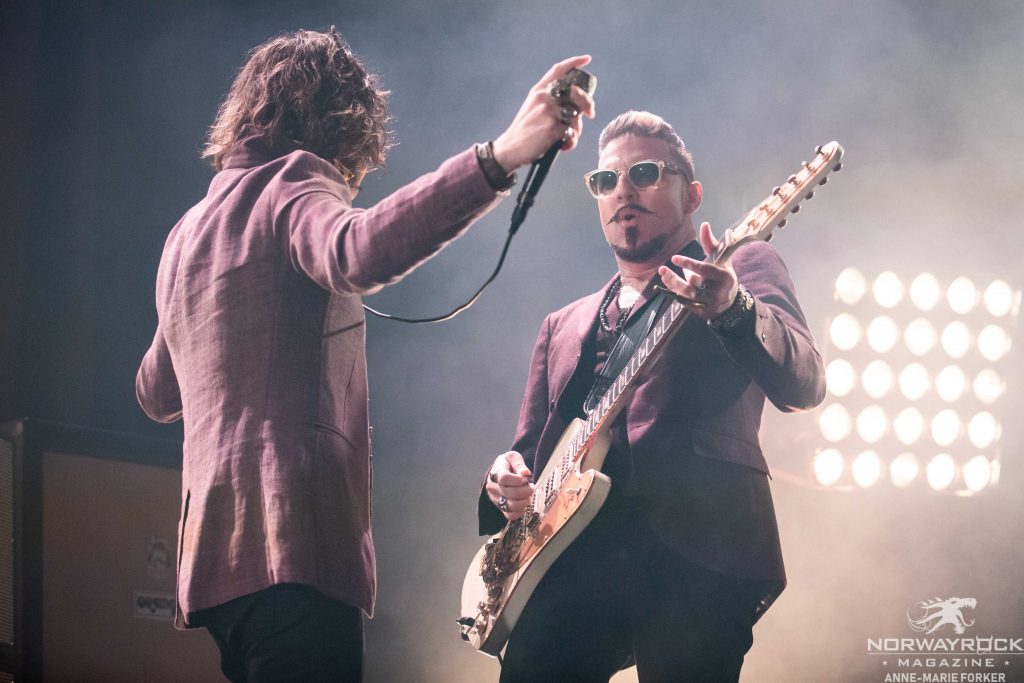 More new tracks followed with «Stood By Me», «Imperial Joy», and «All Directions».  «End of Forever» demonstrated the sheer, raw power of Buchanan's flawless vocal performance.  The rest of the band, Mike Miley (drums), Dave Beste (bass) and live keyboardist, Todd Ögren-Brooks were on fine form, particularly Miley who is one of the most energetic drummers around. The main set ended with «Do Your Worst», the opening track of «Feral Roots».
The encore began with the gospel-tinged «Shooting Stars», which featured a choir on stage and beautiful harmonies. The crowd gleefully sang along with the words «My love, is stronger than your hate will ever be».  Rival Sons have added new layers and textures to their music with the new album, while still maintaining that wild, rock sound.  It's an interesting evolution to witness live.
To end the concert, the band played the anthemic «Keep on Swinging» at the closing of which Buchanan simply declared «Rock 'n' Roll Music» to a screaming, fulfilled crowd. Rival Sons are back with a bang. Those with tickets to see them in Oslo in March can have high expectations. 5/6
Tekst og foto: Anne-Marie Forker