Indie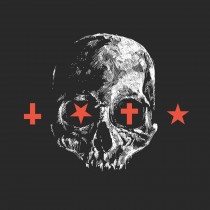 I kjølvannet av at udødelige rockeikoner som Lemmy og Bowie viste seg å ikke være fullt så udødelige likevel, falt det seg naturlig for bergenserne å lage et album for å minne oss på at vi alle skal dø; "Memento Mori". Dette er mørkt, melankolsk og tungt, med progressive elementer og influenser fra både doom metal, stonerrock og heavy metal.
Første singel fra albumet heter "Sanctimony" og minner kraftig om Black Sabbath, mens "Take It To The Grave" nesten kunne vært en Ghost-låt. Skiva åpner med "Black Unicorn" og en nærmest suggererende intro. Dette er etter min mening platas sterkeste låt, og den føles også litt grungeinspirert. Olav Iversens vokal er til tider relativt grungy, som for eksempel på skivas mest aggresive spor "Devilspeed". "(Praise The) Electric Sun" er en noe lettere, og kanskje mer tilgjengelig, låt med 70-talls sound. Albumet avsluttes med "Blood Of Oceans" og en tilnærmet messing på nynorsk.
Sahg har fått ny lineup siden sist, etter at to av medlemmene valgte å forlate bandet i fjor. Men det later absolutt ikke til å ha vært negativt for kvartettens utvikling. Skiva vokser for hver gjennomlytting!
4,5/6 | Marianne Lauritzen
Utgivelsesdato: 23.09.2016