Universal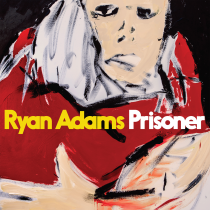 Den i overkant produktive Ryan Adams er ute med sitt 16. album – på 17 år. «Prisoner» er et album som greit oppsummerer skilsmissen med skuespiller Mandy Moore, etter seks års ekteskap. Det sies at det var en gjensidig avgjørelse, men man kan saktens lure når plata åpner med sporet «Do You Still Love Me?».
Åpningslåta er en av undertegnedes favoritter fra denne skiva, den skiller seg litt fra det øvrige materiellet soundmessig. Resten av plata er relativt rolig, og det går en melankolsk nerve gjennom hele. For så vidt ikke noe nytt når det gjelder Ryan Adams, men det nylige bruddet gir ham alibi til å jamre seg litt ekstra. I følge ham selv handler albumet om det å være en fange av sine egne lyster og det å bli frarøvet det mest verdifulle i et menneskes liv – tid.
På «Prisoner» finner vi et knippe fengslende låter med klare influenser utenfra. For eksempel minner både «To Be Without You» og «Breakdown» om Neil Young, og låter som «Doomsday», «Haunted House» og «Outbound Train» er veldig i Bruce Springsteen-ånd. «Anything I Say To You Now» har sågar partier som minner en anelse om Yes' «Owner Of A Lonely Heart». Albumet består av et dusin såre låter med sart vokal, vemodige tekster og gode melodier, uten å inneha noen store radiohits. Men det er vi vel heller ikke vant med fra den kanten. Tittelkuttet og «Broken Anyway» kan dog trekkes frem som det nærmeste man kommer.
4,5/6 | Marianne Lauritzen
Utgivelsesdato: 17.02.2017