Warner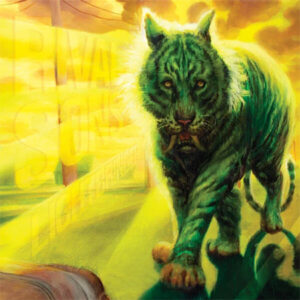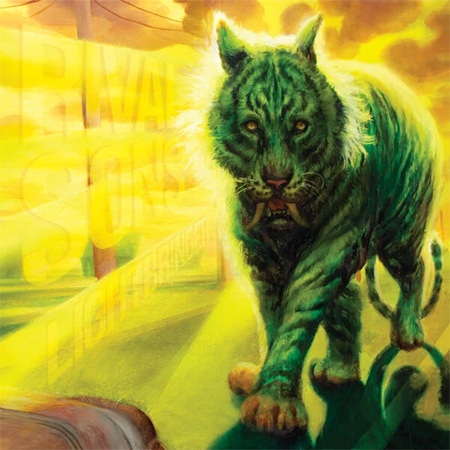 Leonard Cohen once sang "There is a crack in everything, that's how the light gets in". Rival Sons have created a crack in the middle of two album releases, just four months apart. After releasing the transcendent "Darkfighter" album, the band will release its companion record, "Lightbringer". Just as "Darkfighter" contained plenty of light, "Lightbringer" contains plenty of darkness.
The nine minute opening track has the same title as the previous album, "Darkfighter", and provides a bridge between the two records. Guitarist Scott Holiday's Spanish guitar playing, an Eastern influenced section and a Hammond instrumental suggest progressive influences. "Mercy" contains a Zepplinesque guitar riff which, along with howling vocals from frontman Jay Buchanan and lyrics like "You know that anger moves like electricity", and infectious drumming, packs a punch. "Redemption" is a ballad reminiscent of, and as heartfelt as, their earlier songs "Where I've Been" (from 2014's "Great Western Valkyrie") and the beautiful "Face of Light" (from 2011's "Pressure & Time"). The pace picks up again with the old school "Sweet Life", a swinging track with an addictive groove featuring jazzy drums from Michael Miley. It's easy to imagine dancing to this in a 1960s dance hall. "Before the Fire" is a masterful composition and a lesson in transitions. It begins with a gentle acoustic guitar, but it builds quickly into a storming rocker that has traces of Black Sabbath and Rainbow. The storm then passes momentarily as Jay earnestly sings at the top of his voice and the acoustic guitar returns, followed by a melodic electric solo from Holiday. The track breaks down to just Jay's voice accompanied by simple chords, an effective use of space, and then the power of the chorus suddenly hits you.
The final track, "Mosaic", sounds like a slow paced indie rock anthem made for a festival sing-a-long and is a fitting end to the "Darkfighter/Lightbringer" journey. The lower range of Buchanan's voice is used to good effect in the verses, where he is almost speaking at times, and this contrasts well with the higher range and power displayed in the chorus. The main lyric of the song is "The broken pieces fit together", and so do the albums. The light might shine even brighter than a 5 for "Darkfighter/Lightbringer" listened to together.
5/6 | Anne-Marie Forker
Release date: 20 October 2023