Søndag 14.november 2021
Finnish symphonic metallers Nightwish kicked off their European tour in support of their 2020 album "Human. :II: Nature" in front of a full crowd at Oslo Spektrum. There was a collective buzz as it was the first rock concert at the venue since the start of the pandemic, and the crowd, some of whom had travelled from abroad, were hungry for it. A couple of days before the gig the band had to cancel their Netherlands concerts, due to take place next week, so there was a heightened sense of anticipation and a feeling of "The Show Must Go On".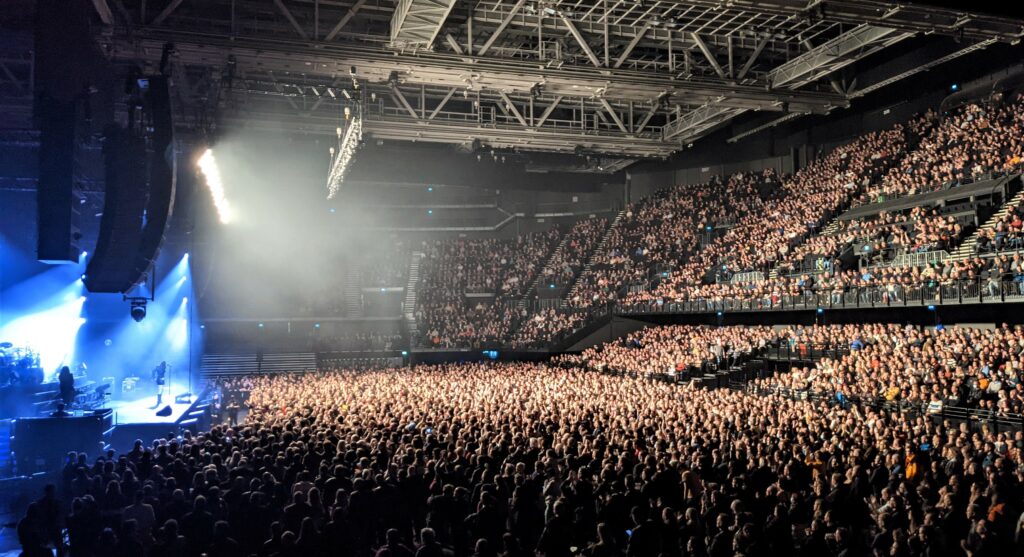 With an impressive stage production and a setlist featuring tracks from seven albums, Nightwish didn't disappoint their fans. They kicked off the gig with the grandeur "Noise" from their latest album and received a rapturous reception. The setlist featured four more tracks from the record, including the heavy-riffed "Tribal", the folky «Harvest», the power ballad "How's the Heart" and the operatic and well received "Shoemaker". Frontwoman Floor Jansen gave a consistently powerful performance, flawlessly performing her vocals, and regularly telling the crowd how much she had missed them and was grateful to those who had travelled to the show. "It's so good to see you!" The band, particularly lead songwriter and keyboardist Tuomas Holopainen, guitarist Emppu Vuorinen and new bassist Jukka Koskinen, were dynamic and enthusiastic in their stage presence and there was magnetic chemistry between them. It was obvious that they had missed the live scene and the presence of an adoring crowd.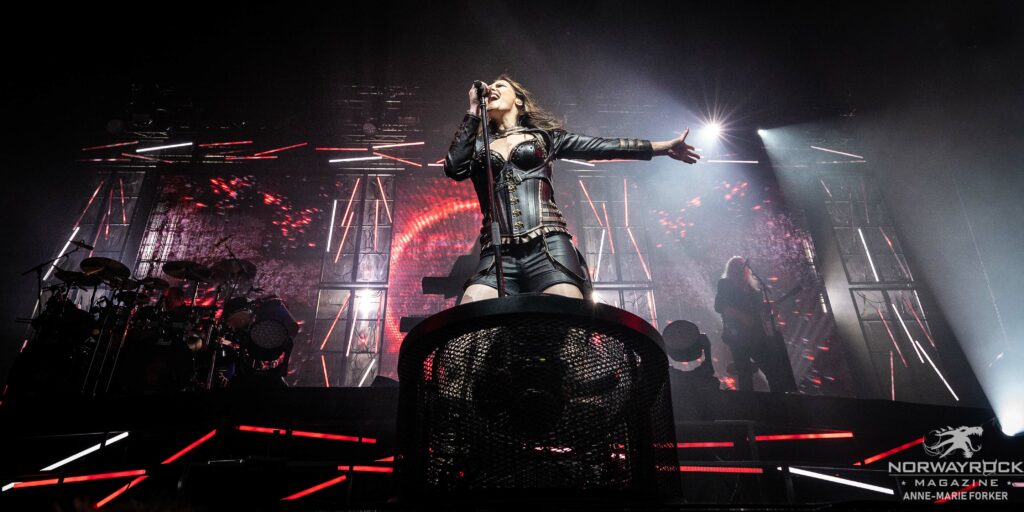 From their other albums, highlights were the heavy, progressive metalesque "Dark Chest of Wonders" from their 2004 album "Once", and "7 Days to the Wolves" from 2007's "Dark Passion Play", during which Vuorinen shone with a guitar solo and intense, almost tribal, drumming from Kai Hahto set the pace. The setlist ended with three chapters of the ambitious and epic roller-coaster ride "The Greatest Show on Earth" (Chapter I: Four Point Six; Chapter II: Life; Chapter III: The Toolmaker) from their 2015 album "Endless Forms Most Beautiful".
Nightwish know how to put on a superb live show, and have a frontwoman who is masterful at connecting with a crowd. For their fans, last night really was "The Greatest Show on Earth". 4.5/6
Tekst og foto: Anne-Marie Forker