Onsdag 12.juni 2019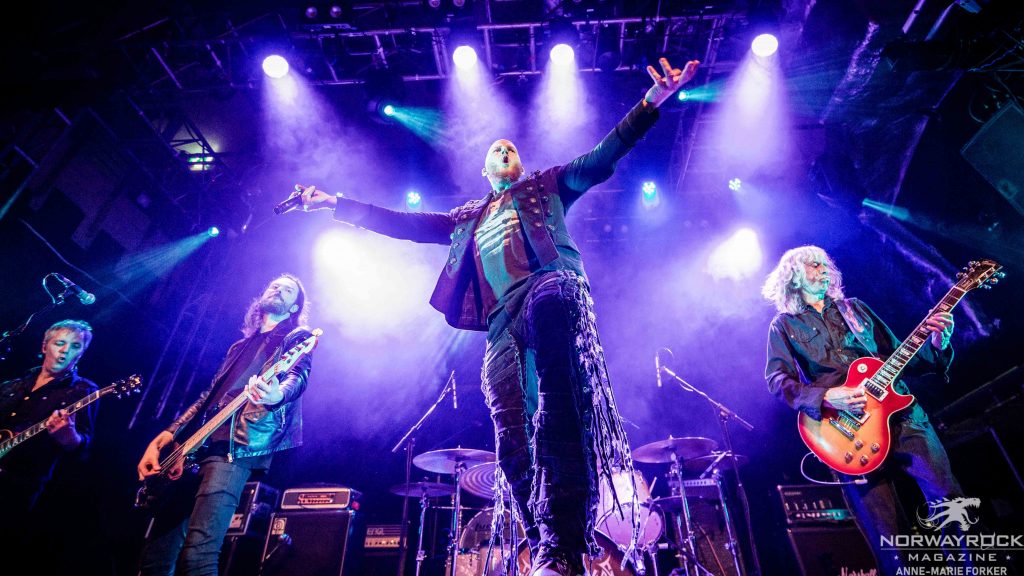 Diamond Head, one of the leading members of the new wave of British heavy metal movement, took to the stage for the first time in seven months and debuted several songs from their new album The Coffin Train, including The Messenger, Death By Design and the fast-paced and powerful Belly Of The Beast.  The songs proved that Diamond Head are still a significant creative force and blended in well with the old ones, such as the set opener Borrowed Time from their 1982 album of the same name.  The band were tight knit and the chemistry between them was obvious.  The highlight was the final song, the classic track Am I Evil? which was delivered with a dynamic guitar intro by Brian Tatler and menacing vocals by Rasmus Bom Andersen, much to the crowd's delight who responded by chanting 'Evil, Evil, Evil'. Check out our interview with Diamond Head in the latest issue of Norway Rock Magazine (#2/2019)! 4.5/6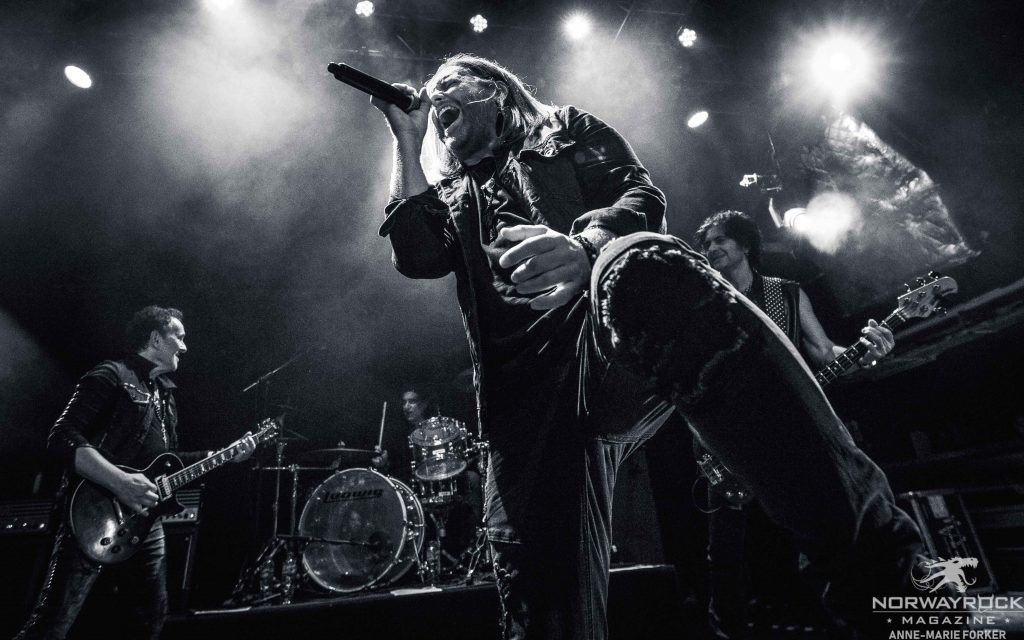 Last in Line, named after the 1984 Dio album The Last in Line, was formed in 2012 by former members of Dio's band. They played London's O2 Academy Islington on Wednesday night, a couple of days before their appearance at Download Festival. The current line up features guitarist Vivian Campbell (Def Leppard, Dio), drummer Vinny Appice (Dio, Black Sabbath and Heaven & Hell), vocalist Andrew Freeman (Thirty Stones, Lynch Mob) and bassist Phil Soussan (Ozzy Osbourne, Billy Idol).
The venue was small, but the band's presence was immense.  The concert kicked off with the track Landslide from their latest album II, the first album since the tragic passing of former member Jimmy Bain and more progressive than their debut Heavy Crown.  Several other tracks from II featured in the setlist, including the powerful Black Out the Sun and Give Up the Ghost, which the band played with particular passion. They smile and watch each other perform, clearly still enjoying creating new music and playing together. At times Campbell sounded like two guitarists and you could see Soussan's admiration for him.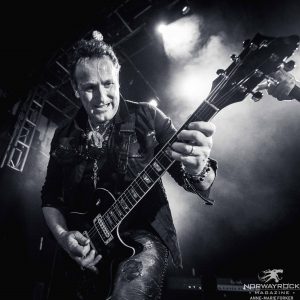 Appice rose from the drum kit to introduce the band and was greeted by the crowd with chants of 'Vinnie, Vinnie'. He joked that he had a new solo record coming out called 'Vinnie' before introducing his bandmates in a way that showed they have tremendous respect for each other. He pointed out that Campbell was now a member of the Rock & Roll Hall of Fame.  The band had some fun with Campbell's status. Soussan remarked that Campbell only wore his cool red trousers since he had been inducted.  Freeman also aptly screamed 'Rock & Roll Hall of Faaaaaame' in Campbell's face at the start of Starmaker from their debut album, which was touchingly dedicated to Jimmy Bain. Bain's daughter was in the audience.
A highlight was the band's performance of the classic Dio song Last in Line (including extra 'never's in the line 'We may never never never come home'), demonstrating how tight the band are and that they are all on top of their game. Freeman does not sound like Ronnie James Dio, and that is a good move.  This is not a Dio tribute band, even though they still play plenty of Dio's music.  This band has a life of their own.  It was also a treat to hear Holy Diver with most of the audience making the sign of the horns.
The encore included three Dio songs, Don't Talk to Strangers, Devil in Me and We Rock, which the crowd seemed to think was the perfect finale. By not only playing his music but also evolving themselves, Last in Line are keeping Ronnie James Dio's legacy alive in a much better way than any hologram ever could.  Real and raw, like the man himself. As the back of Freeman's jacket stated, decorated with a kitten, 'Stay Metal'. 5.5/6
Tekst og foto: Anne-Marie Forker