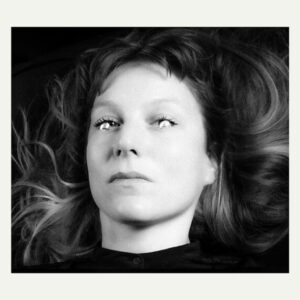 Rune Grammofon
The prolific Hedvig Mollestad is releasing her third album in just 18 months, "Tempest Revisited" ("Ekhidna" (2020), received a Spellemannpris). The album can be traced back to 1998 and the beginning of Rune Grammofon. Back then, "Electric", the collected electronic works of Arne Nordheim, was released, and parts of "The Tempest" were chosen to be performed at the opening of Parken, the cultural house in Ålesund (Mollestad's birthplace). The album's music was composed as part of a commission by Mollestad to celebrate the 20th anniversary of Parken in 2018, and then adapted from the initial performance and produced by Mollestad in the studio. The musicians include Marte Eberson from the Ekhidna band, Ivar Loe Bjørnstad from her trio and Trond Frønes (Red Kite) on bass as well as three sax players.
The album starts with a feeling on unease, with woodwind, trembling percussion, distorted voices and a gentle, repetitive guitar riff on "Sun On A Dark Sky", and the layers of other instruments gradually join in. The sensitivity of the build up is first class and Mollestad has mastered the emotional timing of the track beautifully. Nature, particularly bad weather, is very much present on the 5 tracks, with titles such as "Sun On A Dark Sky", "Winds Approaching", "Kittywakes In Gusts" and "418 (Stairs In Storms)". Her guitar on «418 (Stairs In Storms)» is reminiscent of the early work of Terje Rypdal, and is a highlight of the album. The reserved build up of textures and layers is yet again, outstanding. The name "418" refers to the number of stairs you have to climb to get to a viewpoint in Ålesund.
It's a more lyrical, and less aggressive / riff heavy album than "Ekhidna", although there are still infectious riffs present, particularly on the last track "High Hair", where Hedvig yet again proves she is a riff master. There is also some high-octane shredding at the end of "Winds Approaching". There is plenty for lovers of progressive rock fusion to enjoy. If you like "In The Court Of The Crimson King" by King Crimson, you should definitely check out this album, and enjoy the work of one of Norway's most imaginative artists.
5/6 | Anne-Marie Forker
Release Date November 19, 2021