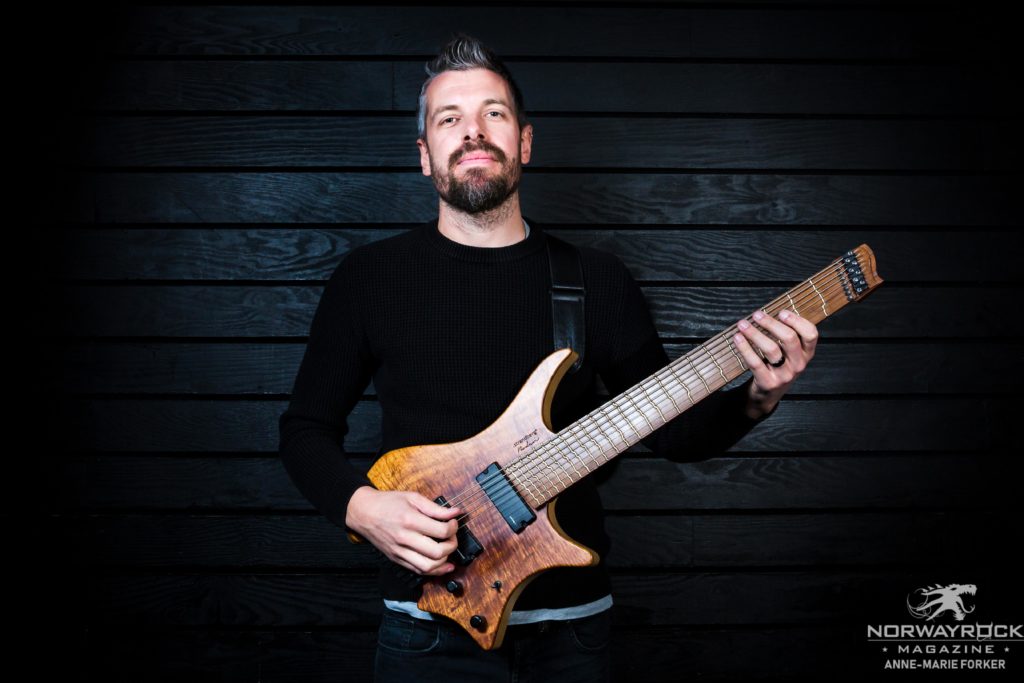 Det engelske progmetallbandet gjestet Oslo i anledning turnéen rundt sisteslippet «Vector» og har solgt ut konserter verden rundt, deriblant i New York. Vi fikk en samtale med gitarist Richard Henshall om nettopp «Vector», sjokkterapi-behandling, turné i statene med Leprous og rim med Kevin Bacon.
Tekst & foto: Anne-Marie Forker
– Ordet «Haken» har en annen betydning på norsk, samtidig som dere har turnert med «Bent Knee» og det finnes band som «Elbow» og «Machine Head» for å nevne noen få. Jeg regner med at navnet ikke stammer fra kroppslige deler, hvor kommer navnet ifra?
– Haha! Egentlig har det ingen betydning, men da vi var yngre brukte vi å fortelle historier til hverandre i vennegjengen – som allerede da inkluderte Ross (Jennings, vokal). En av karakterene i mine historier ble kalt «Haken» så det kom derifra. I ettertid har vi imidlertid funnet ut at det betyr krok på tysk i tillegg til ansiktsdelen på norsk, og på nederlandsk har det en referanse til hekling.
– Det forklarer de merkverdige funnene på Instagram da jeg søkte på #haken.
– Ja, ganske så ofte mottar jeg linker til diverse heklesider. Det er metall det! Den gode siden av det er at det ikke er et typisk navn for denne typen musikk, og ettersom det også bare består av ett ord er det enklere å huske. Det har fungert temmelig bra for oss hittil. Eneste problemet er at en hel del uttaler det feil; Vi hadde en Kevin Bacon t-skjorte som skulle hjelpe folk å skjønne uttalen, men ettersom ingen skjønte sammenhengen solgte den ikke så bra.
– På snakk om bandnavn med et ord; Hvordan var det å turnere USA med Leprous?
– Leprous er de triveligste folk å dra på turné med. Vi gjorde 11 eller 12 konserter med de i Storbritannia i 2013 i forbindelse med «The Mountain»-skiva, så gjorde vi ikke noe sammen før slutten av 2018 i USA som du sier. De er helt utrolige både som mennesker og musikere. Når de entrer scenen får de ut rå energi samtidig som de spiller perfekt, så det er veldig inspirerende å være nærværende. Det gikk veldig bra, antagelig vår mest suksessfulle turné noensinne der flere konsertlokaler var utsolgt og nær doblet flere av stedene vi har spilt på før. Samme som turnéen vi gjør nå – det går virkelig bra, og Bent Knee som vi har tatt med oss fra statene er også virkelig trivelige folk og drivende dyktige musikere. Man bør få med seg dette bandet live, for de er virkelig imponerende – helt på et annet nivå. I tillegg har vi også med oss Vola som gjør totalpakken både eklektisk og variert. Det er veldig moro.
– Leprous og Haken må jo fungere særdeles bra sammen med tanke på nettopp teknisk brillians og følelse?
– Så absolutt. Vi delte en felles kjærlighet for hverandres musikk, og helt siden den turnéen for seks år siden har vi støtt på hverandre under diverse festivaler og holdt kontakten. Vi har hele tiden snakket om å gjenta suksessen og endelig fikk vi det til.
– Har dere noen spesielle høydepunkter på turnéen over dammen?
– Det var i korte drag veldig bra over det hele. Vi fikk fantastisk mottakelse på alle stedene, men det var et par som sto ut litt ekstra for meg personlig. Den ene var i New York, som jo alltid er stort å spille i. Vi spilte i Highline Ballroom, som vi for så vidt har gjort før – men denne gangen var det utsolgt. Det var en fantastisk følelse å komme tilbake til et sted å selge ut som vi ikke har gjort før. Da kan man virkelig føle fremgangen og utviklingen til bandet, noe som gjorde det hele ekstra spennende. En lørdag kveld hvor alle var litt fulle og glade som ga utløp i en fantastisk energi. Jeg må også trekke frem August Hall i San Francisco, et vakkert teater som også vi også solgte ut – vår aller første gang. Når man får den energiske mottakelsen fra publikum hjelper det stort på fremførelsen.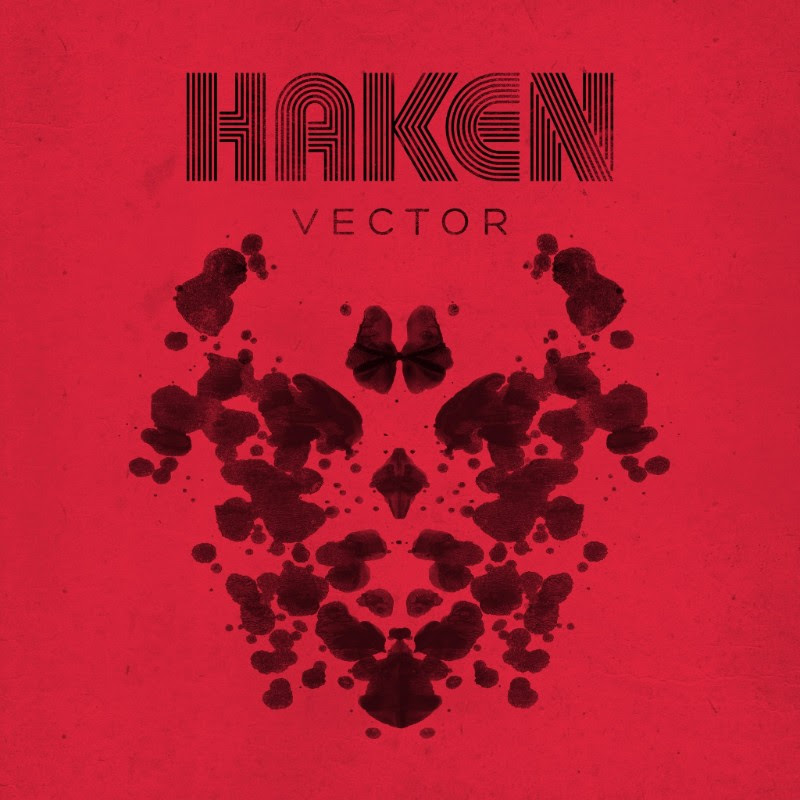 – Hva er konseptet bak sisteskiva «Vector»?
– Det er høyst sannsynlig det mest «larger than life»-albumet vi noensinne har spilt inn. Man kan kanskje beskrive det som en rockeopera, litt i samme gata som «Tommy» av The Who som har en definitiv handling igjennom det hele. Det handler i basis om denne karen som går igjennom sjokkterapi som igjennom prosessen går igjennom noen meget mørke tanker og minner som dukker opp. Helheten av lyrikken går på hvordan han bearbeider disse utfordringene, sammen med et større tema rundt psykoterapi som vi refererer til tekstuelt. På grunn av denne «larger than life»-følelsen vi har til skiva har det vært ekstra gøy og gjøre konserter fra den. Vi har et større og bedre lysoppsett, og i det store og hele har hele konsertproduksjonen blitt tatt til et helt nytt nivå.
– Når jeg hørte ordet «electricity» fra åpningssporet «The Grand Doctor» fikk jeg umiddelbart tanker mot Milgram-eksperimentene rundt lydigheten mot autoritære. Var det en del av historien?
– Helt klart! Det var en hel del eksperimenter som fant sted rundt 50- og 60-tallet som aldri ville blitt tillatt i dag på grunn av åpenbare etiske grunner. Under Milgram-eksperimentene ble de beordret til å gi en tilfeldig person et elektrisk sjokk på den andre siden av en vegg uten å kunne se vedkommendes ansikt. De ble fortalt at hvis de gikk over et visst punkt kunne de drept personen, men også at de måtte gjøre det for eksperimentets skyld og så videre. Det var en test for å se hvor langt man vil gå under konstant press og krav fra samfunnet, ikke langt unna naziregimet. Enkelte folk var som kjent villige til å gasse millioner av jøder bare fordi autoritære figurer befalte så. Majoriteten av testkaninene under Milgram-eksperimentene ga faktisk det potensielle livsfarlige sjokket.
– Majoriteten faktisk, så betryggende! Skremmende hvor skjør menneskets tankekraft er.
– Kun et fåtall nektet å utføre handlingen i det hele tatt, mens mange valgte å utføre den – eller i hvertfall trodde de gjorde det kun fordi de ble fortalt så. Det er et fascinerende tema som er vanskelig å forstå spennvidden av. Det har vært utrolig interessant å skrive tekster å lære om nye ting samtidig.
– Hadde dere en annerledes tilnærming til «Vector» enn tidligere skiver?
– Til de første skivene gjorde jeg mesteparten av skrivingen. Jeg pleide å bruke MIDI til arrangeringen og mappe ut det meste av materialet. Deretter sendte jeg det til resten av gutta før vi bakte det sammen under øving. Dette endret seg under «Affinity» der vi bestemte oss for å skrive sammen som band. Alle tok sine idéer og kastet ut i luften bare for å se hva som skjedde, og det var nøyaktig det samme vi gjorde da vi startet å skrive til «Vector». Samtidig føler jeg at vi denne gangen har vært langt mer effektive – vi brukte kun 4-5 måneder til hele prosessen, noe som er kjappere enn hva vi noensinne har gjort før. Vi la alt i en online sky underveis, ettersom vi alle bor veldig langt unna hverandre til daglig, og ble fort enige om hvem som skulle jobbe med hvilken del til vi alle var enige om arrangementene. Dette fungerte over all forventning for oss, og jeg er ganske sikker på at vi kommer til å gjøre det på samme måte til neste skive.
– Har du noen tanker om timingen rundt nettopp neste skive?
– Vi har et lass av idéer og partier som aldri ble brukt, masse materiale som ikke passet inn i de låtene som endte opp på skiva som bare ligger og venter. Etter turnéen håper jeg vi kan sette oss ned og omskape disse ideene til nye låter for å holde trykket oppe ettersom mottakelsen hittil har vært såpass bra.
– Det er vel kanskje deres aller tyngste skive?
– Definitivt. Det tror jeg nok kan komme av at jeg, Charlie og Ray (Griffiths og Hearne på henholdsvis gitar og trommer) bor temmelig nære hverandre i London og har anledning til å møtes titt og ofte for å gjennomgå låtidéene, og når man gjør så i den settingen med kun trommer og gitarer beveger man seg automatisk mot mer riffbaserte og tunge idéer tror jeg. Veldig mange av disse idéene formet kjernen på flere av låtene så det har nok en stor skyld i at vi har tatt en tyngre vei denne gangen.
– Hvordan var det å jobbe med Noly Getgood (Periphery, Devin Townsend Project)?
– Han er en fantastisk mann. Tidligere har vi jobbet med folk som bor i andre land, hvor vi har endt opp med å sende filene fra oss etter de er spilt inn. Deriblant Jens Bogren som bor i Sverige, som vanskeliggjør muligheten av å fly bort for å høre over jobben. Nolly derimot bor kun et par timer unna oss i London, så denne gangen kunne vi kjøre til studioet hans for å høre på resultatet og komme med innspill. Vi hadde også muligheten til å kjøre gitarene igjennom noen massive kabinetter som han har, som gjorde oss langt mer «på» i forhold til gitarlyden. Det var meget interessant å få innblikk i sinnet til en produsent eller mikser og få muligheten til å bevitne noen økter.
– Hva bidro han mest til på skiva?
– Gitarlyden var selvsagt meget viktig, men antageligvis trommene for å være ærlig. Han er velkjent for sin særegne trommelyd og har sin egen app han har laget med noen venner kalt «GetGood Drums» – et stort bibliotek med trommesamples og liknende. Han var med på Rays trommetakninger og stemte trommene forskjellig fra låt til låt, noe vi aldri har vært med på før.
– Wow!
– Det får virkelig trommene til å stå frem. Antageligvis den største trommelyden vi noensinne har hatt på en skive, noe som virkelig gjør Rays trommearbeide den rette ære ettersom han virkelig har gitt alt i sine trommedeler på skiva. Han har viet all sin oppmerksomhet mot det, og som jeg ser det er det definitivt hans beste arbeid til dags dato. Hvilket gjør det ekstra interessant å bevitne han spille det live, noe som kan være ganske utfordrende.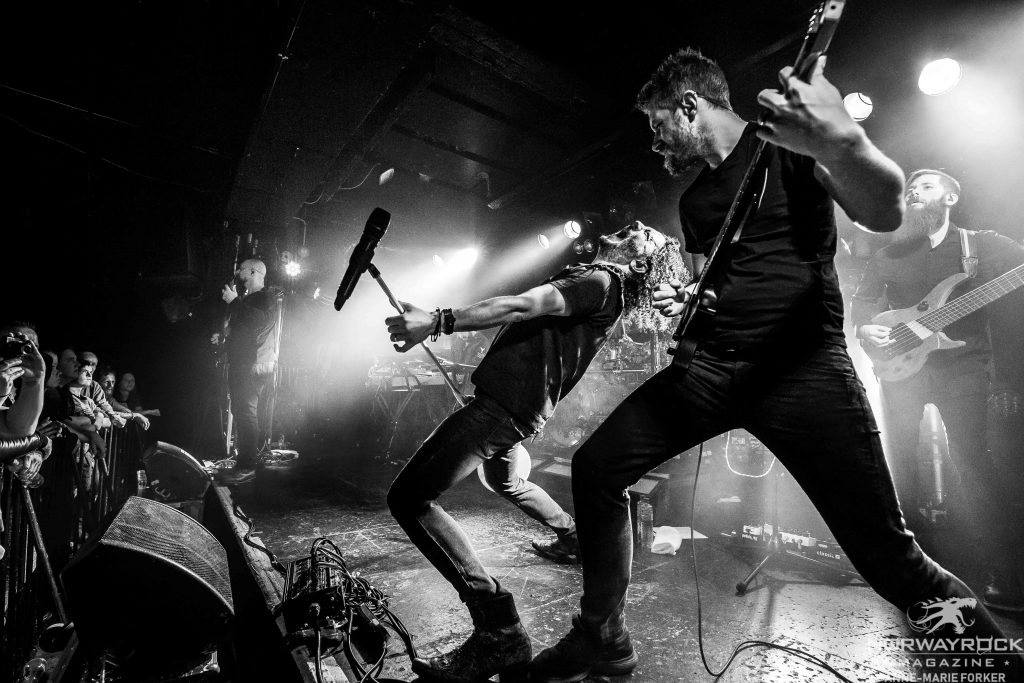 – En norsk gitarist jeg kjenner (Ole Michael Bjørndal), som spilte på Cruise On The Edge så dere spille noen coverversjoner og nevnte at Ray prøvde seg på King Crimsons «21st Century Schizoid Man». Det er modig!
– Den føkka vi faktisk ganske så bra opp! Vi tenkte det ville være en kul låt å få folk på scenen for å gjøre soloer til, nemlig Tony MacAlpine som er en av mine gitarhelter, Marco Sfogli som er vår alles helt, pluss Jordan Rudess. Der satt vi med alle disse legendene som spilte i filler både scener og gitarer – og mens vi hadde en klar plan på hvordan vi skulle gå inn i en solo hadde vi aldri noen plan på hvordan vi skulle gå ut. Så vi rett og slett bare stoppet opp mens de forlot scenen før vi så fortsatte.
– Hvordan blir du og Charlie enige om hvem som tar hvilken solo?
– Vi prøver å få det mest mulig balansert. Vi ser aldri på oss som en sologitarist og en rytmegitarist, men mer som en enhet. Vi prøver begge å ikke dominere men heller bruke begge gitarer så mye som mulig. Vi kan for eksempel ha synkoperte polyrytmer dere den ene spiller én signatur mens den andre spiller en annen – noe som skaper et interessant sammenvevd lydbilde. Samtidig kan vi også doble hverandre, noe som skaper denne tunge og fete sounden live.
– Har dere noen planer med å turnere med Nova Collective?
– Å, det kunne jeg virkelig ha tenkt meg. Jeg og Dan (Briggs, bass) storkoste oss når vi skrev skiva «The Further Side». Vi er som sjelefrender når det kommer til musikalsk smak. Hele prosjektet var frigjørende for oss, vi hadde overhodet ingen grenser og skrev akkurat som det passet oss. Enn så lenge har vi bare ikke hatt muligheten til å skvise det inn i planene for å få til en turné, og sånn det ser ut nå er den eneste muligheten å få det til ved å gjøre support for enten Haken eller Between The Buried And Me.
– Tror du musikken ville ha passet inn sammen med Haken?
– Det tror jeg, for hvis du ser på denne turnéen har du Bent Knee med sin indie progrock som ikke høres ut som oss, som heller ikke Vola gjør. Det er derimot en bra miks, og jeg tror at Nova Collective ville ha skapt en bra kontrast. Den musikken er mer fri og åpen for solopartier, noe som var det hele poenget med prosjektet. Ingen clicktracks, bare å spille akkurat det vi følte for akkurat da. Vi har startet arbeidet med en ny skive som forhåpentligvis vil se dagens lys en vakker dag.
– Har du noen band du setter høyt?
– Om dagen har jeg dilla på Tigran Hamayan, en armensk jazzpianist som fusjonerer armensk folkemusikk med polyrytmikk som er helt ekstremt bra. Det er en sjuk blanding av lyder man aldri tror ville fungert sammen. Han behandler pianoet som en gitar og vet virkelig hvordan å få det fremhevet. Hans musikk er for det meste basert på rytmer, noe som nå har blitt mitt hovedfokus når jeg skriver musikk. Jeg fokuserer mye på rytmer og bruker en hel del tid på det. Ellers liker jeg også band som Bon Iver, Agent Fresco og Carnival.
– Hva var dine musikalske inspirasjoner under oppveksten?
– Min far var en stor inspirasjon i form av hva han hørte på. Han elsket Queen, Gentle Giant og hans favoritter Pink Floyd så det har nok krypet seg inn i underbevisstheten min når det kommer til min egen musiksmak. Jeg så David Gilmour, som har blitt en av mine egne helter, for noen år tilbake samt Roger Waters' «The Wall». Du kan nok fort høre Gentle Giant sin påvirkning på «Cockroach King» og «Crystallized». Min mor var i tillegg en pianolærer som inspirerte og lærte meg mye. Min klassiske inspirasjon er fra henne, og hun skolerte meg også i klassisk fra jeg var seks år gammel. Matt Bellamy fra Muse er også i hovedsak en pianist som jeg drar mye inspirasjon ifra.
– Muse spilte faktisk akkurat har på John Dee der dere spiller i kveld.
– Er det sant?! Det er jo helt utrolig. Forhåpentligvis kan vi følge den samme utviklingen.
Først publisert i Norway Rock Magazine #2/2019
ENGELSK / ENGLISH
RHYTHM & RHYME
English prog-metal band Haken visited Oslo on the tour for their latest album, "Vector". They have been selling out several concerts around the globe, including New York. We spoke to one of Haken's guitarists, Richard Henshall, about the new album, shock therapy treatment, touring America with Leprous and rhyming with Kevin Bacon.
The name 'Haken' means 'the chin' here in Norway! You are touring with 'Bent Knee' and of course there are the bands 'Elbow', 'Machine Head', to name but a few. I'm guessing you are not named after a body part… Where does the name come from?
[Laughs] It wasn't really named after anything in particular. When we were younger, my friends and I, including Ross as we had the same circle of friends, used to tell stories to each other. One of the characters in a story I used to write down was called 'Haken' and it came from there. But later on we discovered that in German it means 'hook', 'the chin' in Norwegian and in Dutch there is some reference to knitting!
That explains why when I searched Instagram for #haken I found some strange things!
Yeah, every so often I get linked to knitting pages. It's so metal! The good thing is that it's not a typical name for this type of music so it's easier to remember and only one word. It's done us pretty well so far. A lot of people pronounce it incorrectly. We had a Kevin Bacon t-shirt for a long time as people kept saying it wrong. No one understood it so it didn't really sell well.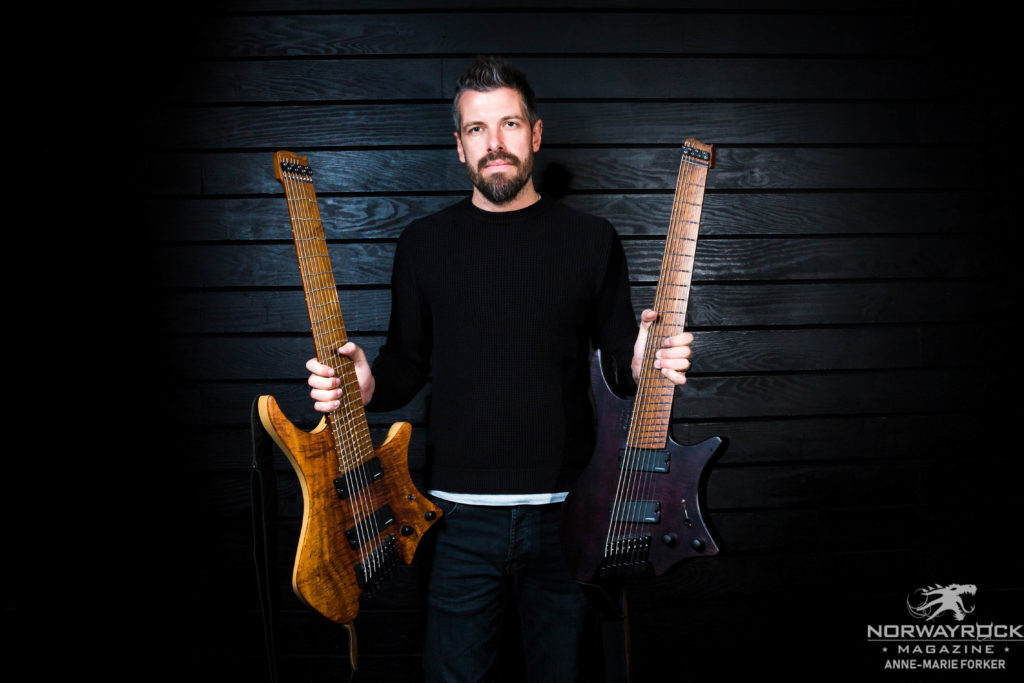 Another one word band – Leprous. How was touring the USA with them?
Leprous are the nicest bunch of guys to tour with. In 2013 we did 11 or 12 shows in the UK on the back of 'The Mountain' album and then we didn't tour with them again until the end of 2018, in the US. They are just incredible human beings and musicians. When they go on stage they really translate raw emotion and energy whilst playing the songs perfectly so it is inspiring to be in their presence. It went down really well – probably the most successful tour we have ever had in the US. We sold out a bunch of shows and almost doubled some of the markets we've been playing to in the past. Likewise on this tour, it's been going really well. We have brought Bent Knee from the US with us and similarly, they are really nice people and musically, so, so good. Make sure you come and watch it, they are really impressive, especially live. They are on another level. We have also brought Vola, so the whole package is eclectic and diverse. It's a lot of fun.
Leprous and Haken fit really well together, regarding the technical brilliance and raw emotion.
Yeah, we have a mutual love of each other's music. Since that tour of the UK 6 years ago, we've bumped into each other at so many festivals and kept in contact. We've been talking about it for years, doing it all again. Finally, we got around to it.
Any particular highlight of the US tour?
Across the board, it was really cool. We had a great turnout and a raw reception in all the venues but a couple of shows stood out for me. One was New York, it's always great playing there. We played the Highline Ballroom, which we have in the past, but this time we sold it out, which was a great feeling to come back to the same venue and sell it out. You can feel the growth and it was exciting and exhilarating. Saturday night, everyone's a bit drunk so that translates into great energy. Another highlight was August Hall in San Francisco. A really posh theatre which we sold out. That's something we had never done. When a crowd gives you energy like that it really helps you perform the music.
What's the concept behind your latest album, 'Vector'?
It's probably the most larger than life album that we've ever recorded. You could describe it as a rock opera, in a similar vein to 'Tommy' by The Who, where there is a narrative running through the whole album. It's essentially about a guy who is undergoing shock therapy treatment and during this process a lot of dark thoughts and memories are unearthed and the album is all about him dealing with these issues, and there's also a more grand theme of psychotherapy running through the album that we reference quite a bit in the lyrics. Because of the larger than life feel to the album it's been quite fun taking it to the stage and playing it. We have the light show now and the whole production has been taken to another level.
When I heard the lyric 'electricity' from the opening track of the album, 'The Good Doctor', I thought of the Milgram experiments on obedience to authority figures. Was that part of the story?
Yeah! There was a whole bunch of experiments that happened in the 1950s and 1960s that would never be allowed to happen now because of ethical reasons. In the Milgram experiments, they were told that they had to give someone an electric shock to someone on the other side of a wall but they couldn't see the person's face. They were told that if they went to certain point, they could potentially kill that person, but also told 'just do it, you have to do it for the experiment' etc. It tested how far someone would go under peer pressure and societal demands, just like the Nazi regime. Certain people were willing to go to the point of gassing millions of Jews because they were told to by authority figures. The majority of people tested in the Milgram experiments gave the potentially fatal shocks.
The majority. Well, that's reassuring! How vulnerable the human mind is.
Only a few people said 'No! I'm not doing that!' A lot of people gave someone a potentially fatal electric shock, or at least thought they were, simply because they were told to. It's a fascinating subject and there are so many boundaries to being able to understand it fully. It's been interesting writing lyrics and learning at the same time.
Was your approach to writing 'Vector' different to previous albums?
For the first few albums, I did most of the writing, back in the day. I would use MIDI format and write some arrangements and map out most of the material. Then I'd send it to the rest of the guys and we'd rehearse and flesh it out more. For 'Affinity' we decided to take a different approach and write together, as a band. Everyone takes their ideas and throws them in the middle, just see what happens. We decided to take the same approach to 'Vector'. I feel with this album that we've been more efficient. We did the whole thing in 4 or 5 months, which is a lot quicker than we've ever worked before. We had an online space to share ideas, because Conner lives in Indiana in the USA, Diego lives in Mexico City and the rest of us are in the UK. Someone might say 'I'll work on this one, while you work on that one' until we're all happy with the final arrangements. It's a really efficient way of working. I think we'll carry on in the same style for the next album.
Any thoughts on the timing of the next album?
During this whole process we had a lot of ideas that we didn't touch. There was material that didn't fit in certain songs so we just left it. There were whole sections we didn't use. After this tour hopefully we'll get cracking on working on those ideas and new music and keep the momentum going, as the reception has been really positive so far.
It's one of your heaviest albums, if not the heaviest.
Definitely. I think part of that is because Charlie, Ray and I live fairly close to each other in London. We met up quite a few times, two guitars and drums, and when you play in that environment, you gravitate naturally towards more riff based heavy ideas. A lot of those ideas formed the core basis of a lot of the songs, so I guess that's how we ended up going down a heavier route.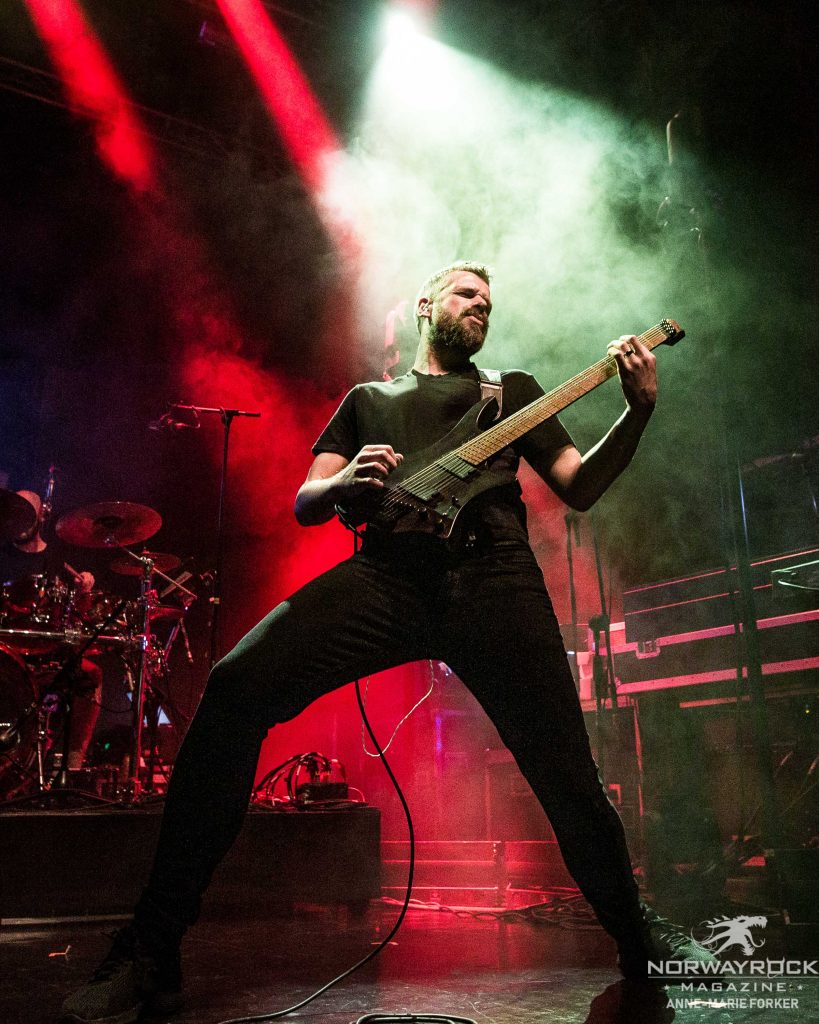 How was working with Nolly Getgood (Periphery, Devin Townsend Project)?
He's a great guy. In the past we've worked with people in other countries, so we would end up sending our files after we have finished recording. We've worked with Jens Bogren, but he lives in Sweden and we couldn't fly over there to oversee much. With Nolly, he lives two hours' drive from Charlie and I in Bath so we could drive down to his studio and listen and talk through a lot of material. We also got a chance to run all of our guitar parts through these massive cabs that he has in his studio. We were a lot more hands on with the guitar tones. It was interesting to get that insight into the mind of a producer or mixer and have a chance to sit in on one of the sessions.

What was his biggest contribution to the album?
The guitars were very important, but probably the drums to be honest. He is well renowned for his drum tones. He has an application he created with some friends, "GetGood Drums", which is all about drum sample libraries and stuff. He really knows what he's talking about. He went to Ray's drum sessions in London and tuned the drums to the actual tuning of the songs, which we had never done before.
Wow!
It's really brings the drums out. Probably the biggest drums output we've ever had on an album, which really compliments Ray's playing because he's really gone to town with his drum parts on this album. He's given it a lot of special attention. To my mind, definitely his best effort to date. It's interesting trying to watch him play it live, quite a struggle!

A Norwegian guitarist I know (Ole Michael Bjørndal), who played on Cruise to the Edge, saw Haken play some covers, and mentioned that Ray tried King Crimson's "21st Century Schizoid Man". That's really brave!
We kind of messed that one up! That song was interesting in particular as we thought it would be cool to get a whole bunch of people come on stage and do solos. We had Tony MacAlpine who is one of my guitar heroes, Marco Sfogli who is a hero of all of ours, and Jordan Rudess. So we had all these legends ripping it up on stage and shredding. We had a plan on how to get in to a solo section, but we didn't have a plan on how to get out of a solo section! We just stopped the song, they left the stage, and we carried on.
How do you and Charlie decide on who gets the solos?
We try to keep it as balanced as possible. We don't really see one of us as the lead guitarist as one as the rhythm guitarist. We always treat both guitars as one entity. We try not to dominate and utilise both guitars as much as possible. We'll have syncopated polyrhythms, where one guitar is playing one time signature, and another guitar is playing another one, creating an interesting, woven-together sound. We also double up sometimes, which creates that heavy, beefy sound when we're playing live.
Any plans to tour with the Nova Collective?
Awww man! I would really love to. Me and Dan (Briggs), we had such a great time writing that album ("The Further Side"). We are kindred spirits when it comes to our musical tastes. The whole project was liberating. We set no boundaries and we wrote what we wanted to write and it was really exhilarating. We just haven't been able to find an opportunity to tour it, as of yet. I think one of the most realistic ways of doing it would be to support Haken or Between the Buried and Me.
Would the music suit supporting Haken?
I think so, because if you look at this tour, we have Bent Knee, who are indie progressive rock, but they don't really sound too similar to us, and neither do Vola. It's a good mix. I think the Nova Collective would be a nice contrast. That music is a lot more free and open to solo parts. That was the whole point of that project. No click tracks, we could play what we feel like at the time. We're working on a second album, so maybe one day it will happen.
Any current bands that you rate?
Recently, I've been really getting into Tigran Hamasyan, an Armenian jazz pianist. He fuses Armenian folk melodies with polyrhythmic stuff. Mind-blowingly good. It's a crazy fusion of sounds that you would never think would work. He treats the piano like a guitar. He really knows when to bring it back and be understated. His music is largely based on rhythm, which is now my main focus when writing music. I focus on the rhythm and spend a lot of time on it. I also like bands like Bon Iver, Agent Fresco and Carnival.
Who were your musical inspirations growing up?
My Dad was a big influence in terms of what he listened to. He loved Queen, Gentle Giant and his main band was Pink Floyd, so subconsciously it has seeped into my tastes. I managed to see David Gilmour a few years back, he is a big hero of mine, and Roger Waters "The Wall" also. You'll probably hear Gentle Giant's influences on "Cockroach King" and "Crystallised". My Mum was also a piano teacher who inspired and taught me a lot. I have a classical influence from my Mum and was taught classical piano from the age of 6. I found Matt Bellamy from Muse, who is also a pianist, inspirational. Showbiz was my first album.
Muse once played John Dee, where you are playing tonight.
Really?! That's incredible. Hopefully we can follow the same trajectory!
Originally published in Norway Rock Magazine #2/2019