Hot Fruit/Virgin Music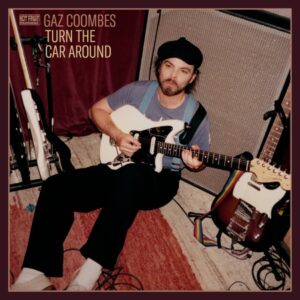 Gaz Coombes, known as the frontman of Supergrass, is one the of UK's most underrated and talented songwriters. He has released his fourth solo album "Turn the Car Around". The album has a Madrugadaesque opening, with sparse piano on the slow building "Overnight Trains". "Don't Say It's Over" is a cosmic, swirling art rock love letter to his wife. Radiohead would be proud of "Feel Loop (Lizard Dream)", with its distorted fuzzy guitar and bass groove, it sounds like something from the band's early 2000s period, "Kid A" or "Hail to the Thief". "Long Live The Strange" has a singalong, poppy chorus with a rich ambiance that is easy to imagine becoming a live favourite. There are trip-hop elements in the acoustic-led "Not the Only Things" (written for his autistic daughter), again showing Coombes' willingness to experiment and to great effect. The track, the longest on the record at five minutes and 37 seconds, builds to a harmonious grand finale. The up-tempo title track "Turn The Car Around" contains dreamy arpeggios and showcases Coombes' guitar skills, and "This Love" demonstrates his vocal prowess, and contains a Bowiesque chorus. "Sonny the Strong" is an example of Coombes' story-telling skills – it's a semi-fictionalised story about Randy Turpin, a British boxer in post-World War II Britain: "It's hard to fight when your friends lie bleeding …" The final track, "Dance On", provides a cinematic, warm and intricately constructed conclusion.
Sonically, the album is compelling, adventurous, melodious and the production is luscious. It could easily be one of the albums of the year, and it's only January.
5.5/6 | Anne-Marie Forker
Release date: 13 January 2023