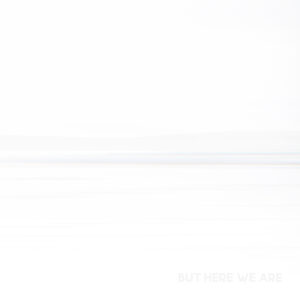 RCA Records
Foo Fighters 11th studio album was written in the wake of the death of Taylor Hawkins in 2022, the second time Dave Grohl has lost a bandmate. The loss is felt from the beginning of the record, with the lyrics on the opening track "Rescued" declaring: "It came in a flash, it came out of nowhere/It happened so fast, and then it was over … I'm just waiting to be rescued, bring me back to life."
"Under You" channels the vibe of "Monkey Wrench", with up-tempo guitars and a stadium sing-along. It is hard not to think of Hawkins as Grohl sings "This is how I'll always picture you." "Hearing Voices" also tips the hat to an old Foos track, "Everlong". The midsection contains some pop rock numbers such as the soothing "The Glass", which offers a beautiful melody. On the dreamy, floating "Show Me How", Grohl's eldest daughter, Violet, harmonises with her father, who delivers a steady, calm vocal free of his trademark, throat-wrecking yells. "Beyond Me" is a simple, radio friendly power ballad with a Brian May like guitar solo that feels like album filler. However, don't turn it off. You have been warned – prepare yourself for the last two tracks of the album, as they are a rollercoaster of emotion, and far from "filler".
The penultimate track, the ten minute epic "The Teacher" is dedicated to his mother who, like Hawkins, also passed away in 2022. It changes moods and almost feels like two separate tracks weaved into one. It delivers evocative rhythm guitar, at times sounding like Joey Santiago of Pixies, and one of the most heart wrenching lines on the entire record: "You showed me how to breathe now you show me how to say goodbye." Even more powerfully, during the final thirty seconds of the track Grohl repeatedly yells "Goodbye" until static fuzz ends the song.
After all that angst, the final slow-building track, "Rest", begins softly and calmly. The vocal sounds naked and raw, like you are in a room alone with Grohl, who repeats the instruction to "Rest" over and over, while distortion builds in the background. It's a cathartic end to an emotionally heavy, but still accessible meat-and-potatoes pop and stadium rock album. Suffering has been transformed into the Foos' strongest record in years, and that's not a sympathy vote, just the simple truth.
4/6 | Anne-Marie Forker
Release date: 2 June 2023