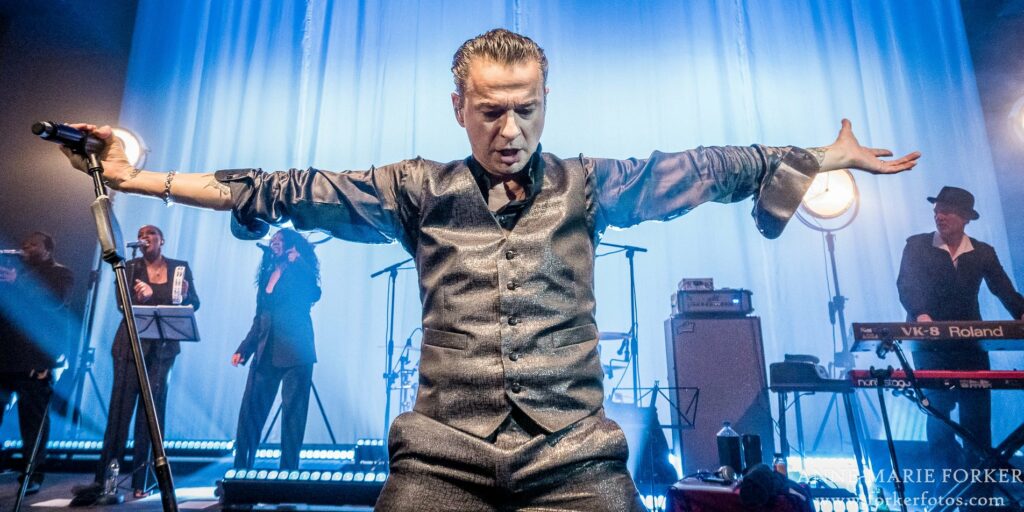 In November 2021 Dave Gahan and Soulsavers released "Imposter", a collection of songs they have covered, but with Gahan's distinctive voice. In October, we spoke to Gahan, best known for his work with Depeche Mode, via Zoom video, about the record, recording it "live" at Shangri-La Studios, and some of Gahan's experiences of recording "Songs of Faith and Devotion".
Tekst og livefoto: Anne-Marie Forker
Foto: Spencer Ostrander and Sean Matsuyama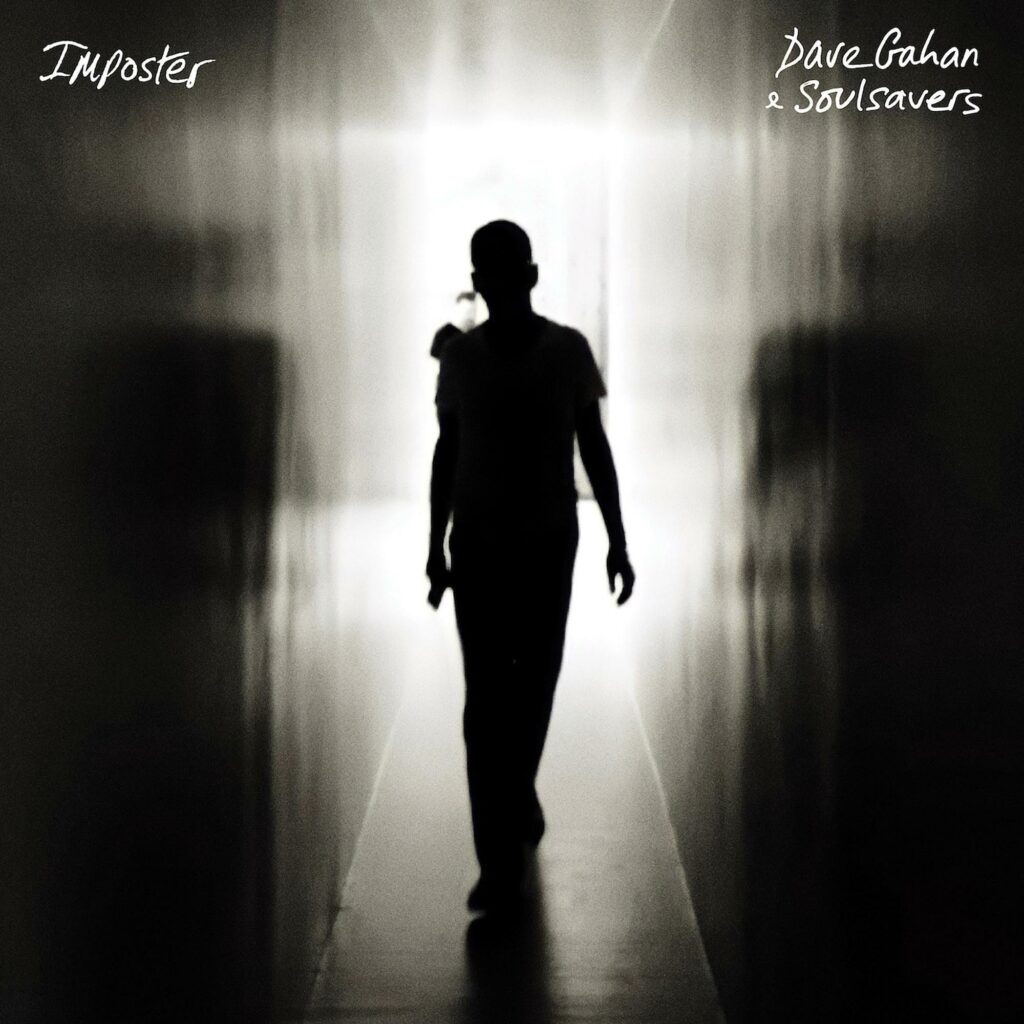 – Congratulations on the new album! (Reviewed here!) It sounds like you own the songs, like Johnny Cash did with "Hurt". That's not easy to achieve.
– Thanks very much, that's what I was trying to do – to find myself in these songs.
– Did you listen to the Johnny Cash record before?
– I did. I love that record ( "American IV: The Man Comes Around"). Also, Rick Rubin produced that record and recorded the majority of the songs at Shangri-La studios (in Malibu), where we recorded. The approach was similar. I'm pretty sure that Johnny Cash, when recording "Hurt" or "Personal Jesus" probably never even heard of those artists. I think Rick chose very well the songs he was going to make his own. This was very much a template for "How can we make this record sound like it's one group of artists and musicians performing these songs as if it was the first time?"
– There's a moment in "Held My Baby Last Night" where you growl, and you might as well be saying "I own this song now, it's mine!"
– Haha, I had a lot of fun with that song. It's carefully placed after "Lilac Wine", after the first three songs "Dark End of the Street", "Strange Religion" and "Lilac Wine". I always felt on this record, once the sequencing came into my head, I think of it like a performance on stage. What I would need, what you would need, what someone standing in the audience would need at that point as well. It breaks up these first couple of chapters into this world of "Imposter".
– Speaking of chapters, and the story behind the songs – did you have a particular narrative, where each chapter would be a song, and then set out to find songs to fit that narrative?
– I had some pieces. I didn't understand until we were seven songs in that there was definitely an order to this. For me, quite often there's an identification that is hard to translate into a conversation or words with a person, but I feel a connection to something and there's a reason I'm hearing it or singing it for the first time. What started to happen was that I realised there was going to be an order to this. "Dark End of the Street" for me definitely sets up the record. If you're listening to a record, and it's vinyl, it has a first side and a second side. It has a beginning and end to that first side. It did start to inform me and feel incredibly natural. There was a real comfort in it somehow. I identified within the songs, with a character. Then I started to realise I was seeing myself within these songs. There wasn't really a plan in the beginning, but that's what music has always done for me.
– In places on the opener "Dark End of the Street" I was getting similar vibes to material on "Songs of Faith and Devotion", especially with the gospel blues element. Was that something you were reaching for?
– When we made that record nearly 30 years ago, the idea behind it, when we began, was to build a studio inside a house, and we would live there, and try to create these performances. Even if we ended up tearing it apart with electronics in a Depeche Mode way, we wanted it to feel like the complete opposite of what "Violator" was, which was very different. We didn't want to repeat ourselves and that became much more difficult than we could have imagined. With this record, I did think of some of those performances. One in particular was "Condemnation". I sang that live a few times to this backing track that Flood (Mark Ellis), Steve Lyon and Alan (Wilder) and Martin (Gore) had built up, which was pretty gospel like. For some reason I immediately jumped into it. It was a very natural performance. I sang it a couple of times, and waited to hear what they were going to say in the control room. Suddenly I heard a voice saying "Okay, you can come up", as I was down in the basement of the house, in the garage. It was Flood. I came back up, and as I walked back in the studio they were all kind of looking at me a bit strangely. A look I hadn't really seen before. Flood said "I think we got it there". I was bit shocked, but I really had felt this feeling that I hadn't felt before performing in the studio. I'd felt it on stages. It was a feeling of belonging in something. Fast forward all these years later, to "Imposter", I listened to all the original versions of the songs, and then I went into my studio alone with speakers and a microphone and I would perform these songs, to myself, until I felt that I was no longer hearing the original. Once I got in the studio, and was surrounded by an amazing 9 piece band, we were ready to perform them live. That's how we did this. We spent a day on each song, and by the end of the day we were ready to start recording the version that we had, and I sang them down live, and we ended up with this.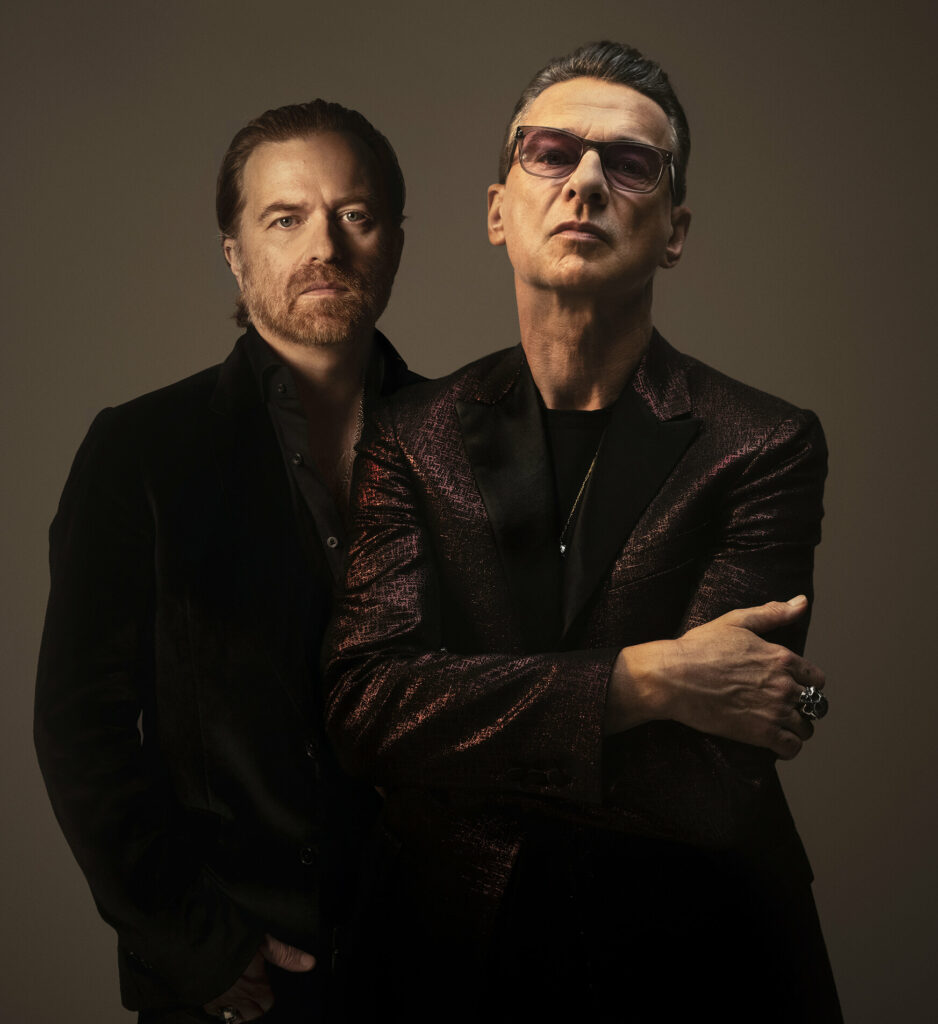 – Unlike your previous Soulsavers albums, this one was recorded live. Why?
– Some of the musicians would play live together, but we were in different places for the previous records. One time I was together with Wendi (Rose), T Jae (Cole) and Janet (Ramus) who were singing with me in New York on the last record, but other than that, no. This was the first time that we were together in a studio. We'd been on stages together, and realised that we were creating a chemistry which takes some time. I don't think we could have done this record without having done the previous two.
– How did that decision come about? Did you say "Hey Rich, let's do a live album"?
– It was a bit of a risk! It could not have worked, just as easily. Both Rich (Machin) and I had a yearning to record an album with all these great musicians in one room together in an old fashioned way. To not have the luxury of repairing or taking another look at it the next day, or thinking you could do better. It was about putting something together that really was a joint effort. I was kind of the ringmaster, stepping in to that position. The title is ironic as well, because I felt really comfortable. It was something about singing these songs in this particular setting that was very natural. It's finding this voice through years and years of performing in front of people, that I feel very confident is mine, if that makes sense.
– It does make sense. I had suspected the record was called "Imposter" because these were other people's songs that you were imposing yourself on – but that's not the case?
– It was in the beginning! But later on I realised there was something more to it. Who is the Imposter? For years, I've sang somebody else's songs. I sing some of my own too, but mostly with Depeche Mode I've sang Martin's songs. For years I've been trying to find my own voice in those songs, knowing they are someone else's and wanting to please them. Wondering if it's the right way to sing it or if I was singing the right notes, rather than me just hearing it and re-interpreting it. Always that kind of second-guessing. Somewhere along the line, maybe around the time of "Songs of Faith and Devotion", maybe during "Violator", I started to find my own voice, my own way and style of singing those songs, that were written by someone else.
– Was it easier to sing these cover songs on "Imposter" than sing your own or Martin's songs?
– It's different, because it's new material that you haven't heard before, and Martin would give me a demo of a song that he's been working on, and Martin would sing it, often in a different key. A key is very important to way it's going to feel and the atmosphere of a song. The key is really very important. Tempo, the arrangement. I have no prior knowledge of that song at all and am just hearing it for the first time. With these songs, they are songs that have been with me for very many years. Some less than others, but some for twenty years. The songs that these albums are from, and albums I've gone back to again and again over the years. Sometimes it's just a song, like "Dark End of the Street" by James Carr that I've always loved. That song was a very natural Soulsavers song. Some of the other were not, but they made sense to me when I first heard them and I've heard them many times over the years.
– You mentioned that you would perform the songs until you stopped hearing the other versions in your head. Which was the hardest to get out of your head?
– That's easy, that was Elvis. It was hardest to remove the visual of Elvis singing that song ("Always On My Mind"), let alone his voice. I really wanted to album to close with that song because it's an apology but it's also a thank you. There's something about it. It's full of wisdom, from a lifetime of song. It's all in that one song, this beautiful sentiment.
– Do you have any plans to play these songs live?
– We do. I've just been rehearsing some. I'm going to London in about a month to rehearse them together. All the musicians on the record are finally able to do that. We are going to do some special performances that hopefully you'll be able to see in other parts of the world, and some will just be in London. It will be "Imposter" from start to finish, and if that goes well, then we'll go off stage and come back on and do another little short set of things that you might know. This is a new record from myself and Soulsavers, but these songs have been with us all for a long time. For me, if I was listening to someone else singing these songs, I wouldn't feel disappointed. They won't be new to people, but they'll be new versions of them. Hopefully we'll be able to pull that off!
– Of course you will. Finally, what comes next for Depeche Mode?
– At the moment, I know Martin's been writing and he put out a record last year ("The Third Chimpanzee") that I really liked. I've been writing too and have put some rough demos on my phone. Maybe next year we'll get together and talk about that but we have no plans right now.
Originally published in Norway Rock Magazine #5/2021