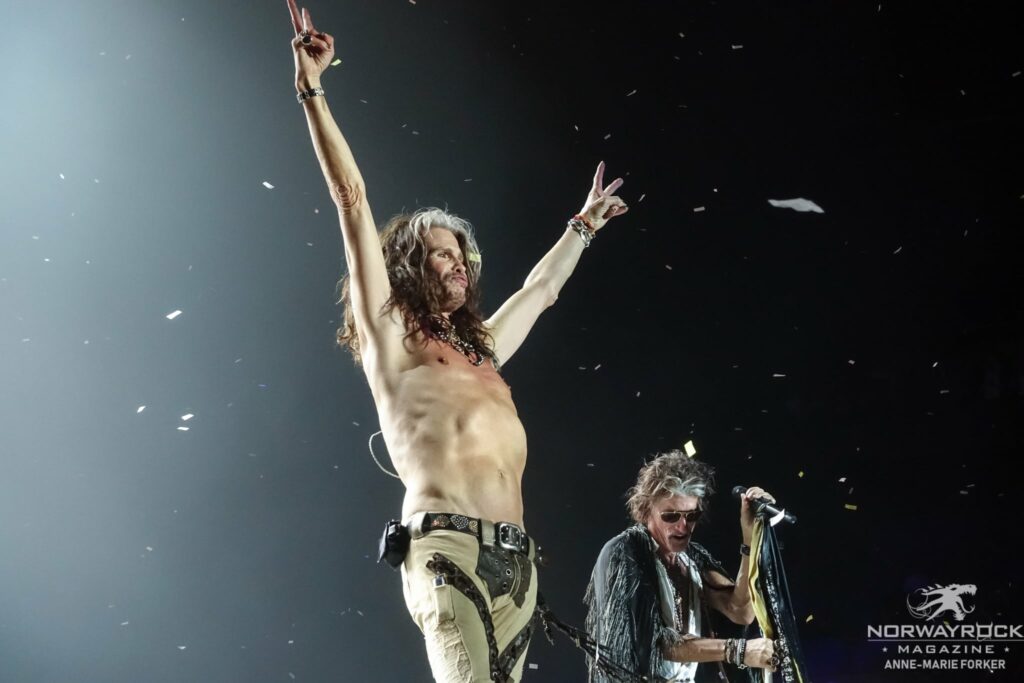 America's greatest rock 'n' roll band, the "Bad Boys from Boston", Aerosmith, have created 15 studio albums. The story of their rise in the 1970s, then their fall and rebirth, is one of endurance. It has been said that Aerosmith's rebirth in the late 80s was "more commercial", when they let in other songwriters, and "less creative" than their 70s output, and many fans are split between the two eras. There are great albums from both periods, and we have taken on the difficult task of ranking all 15 albums, from their self-titled debut album in 1973, where Steven Tyler tried to sound like Kermit the Frog (yes, really), to 2012's "Music From Another Dimension!". It was particularly difficult to choose between the top two albums, which are both magnificent records and deserve to be number 1, but we had to "draw the line" somewhere. Do you agree?
Text: Anne-Marie Forker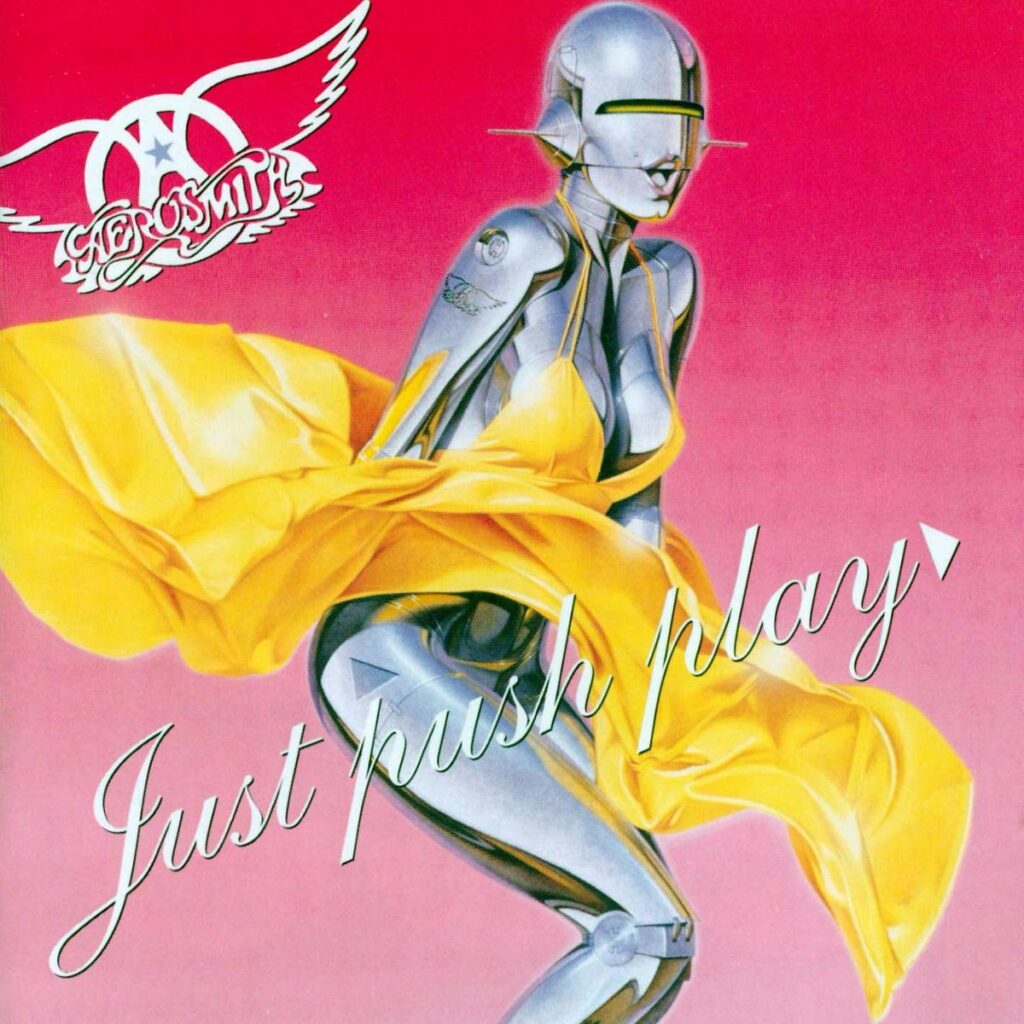 15. Just Push Play (2001)
The album title is missing a word – Just Don't Push Play. When the band recorded the record there was never a point where all five members were in the same room at the same time, and it shows. One of Aerosmith's major strengths is how they play together. In 2010, guitarist Joe Perry revealed his feelings about the album: "Just Push Play is my least favorite … It was a learning experience for me: it showed me how not to make an Aerosmith record."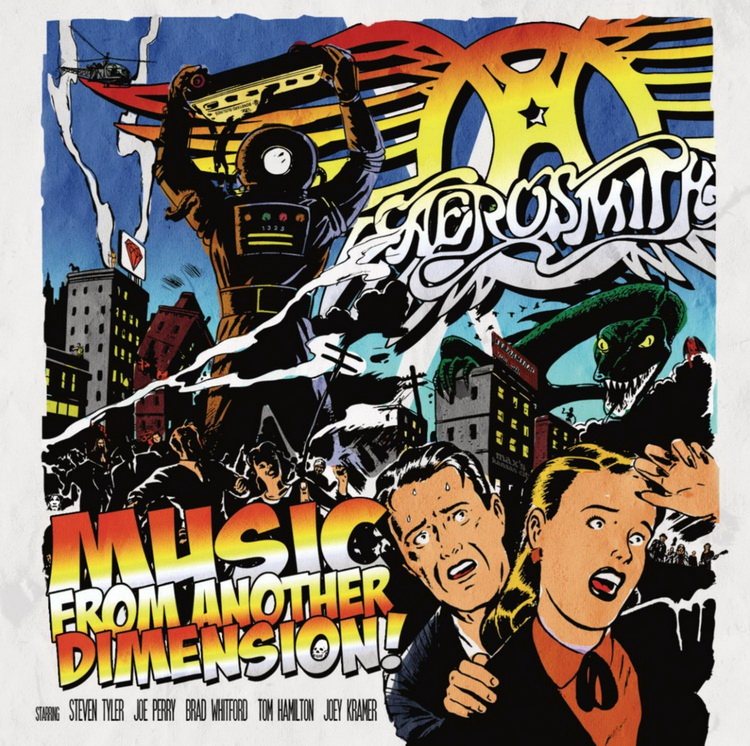 14. Music From Another Dimension! (2012)
Their first original studio album in over a decade, "Music From Another Dimension!" is a weak album when compared to Aerosmith's best records. "Luv XXX" is one of the least inspiring Aerosmith album openers. A highlight is Perry's riff on "Out Go the Lights", and the fast-paced "Street Jesus". The record doesn't fit together well and is heavy on power ballads. The trio of power ballads worked on "Get A Grip", but not so here. When "Street Jesus" finishes, and "Can't Stop Lovin' You" (featuring country star Carrie Underwood) begins, it sounds like the jukebox has changed the record. Perry said: "Steven was determined to do these ballads with Marti Frederiksen, because apparently we 'needed singles'. Some of those songs….don't do anything for me…about 70-80 per cent of the record stands up, but the rest is a compromise". Aerosmith, the greatest American rock 'n' roll band of all time, compromising? It sounds like they tried to be everything to everyone on one record, and the end result is bland.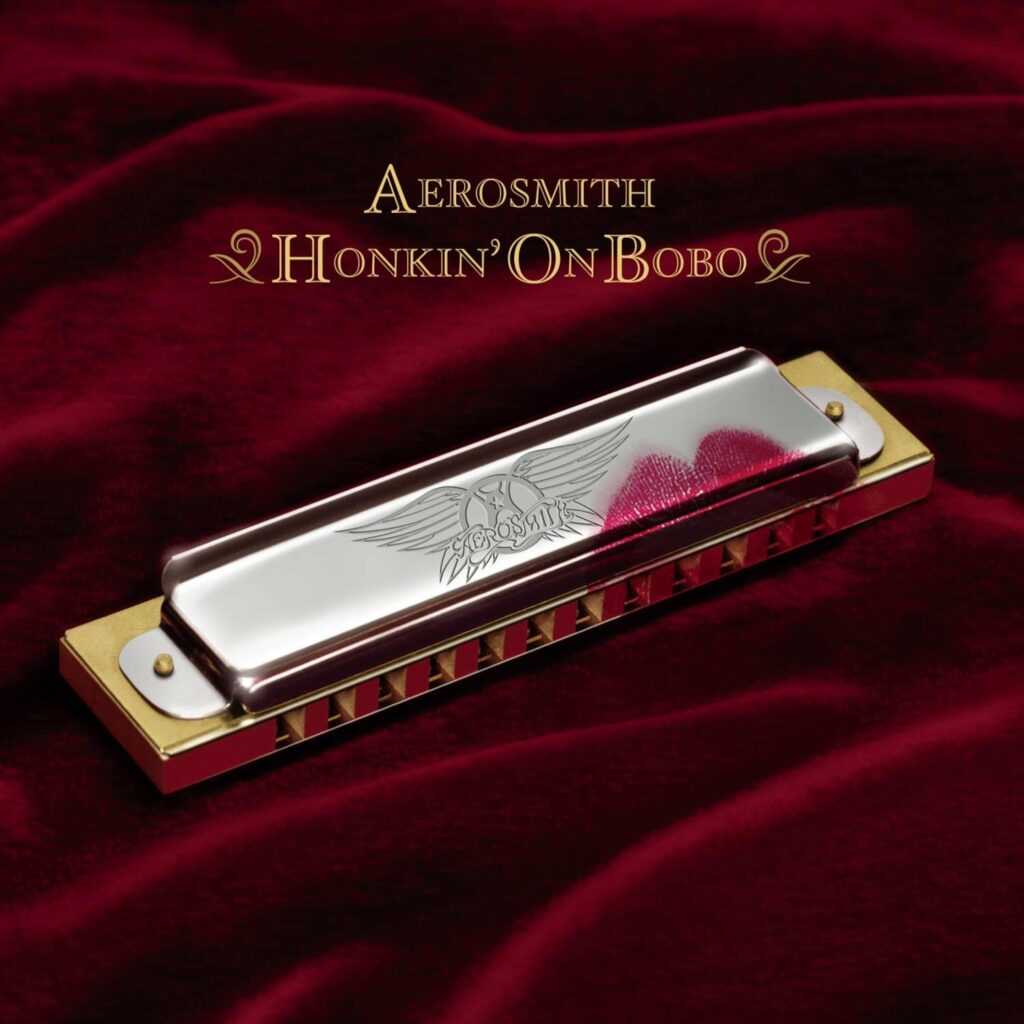 13. Honkin' on Bobo (2004)
The band returned to their blues roots with some old covers (and one original song), so the album is nothing innovative. The record starts well with the riff-driven "Road Runner", originally performed by Bo Diddley, and the guitars, the drums and the bass each get their chance to shine. The darker "Back Back Train" sung by Joe Perry is one of his best vocal performances. However, "I'm Ready", "Temperature" and "Jesus Is On The Mainline" are nothing special and the album quickly loses steam. Although blues is a huge part of Aerosmith's sound, Tyler's vocals suit hard rock better. Personally, it was not easy to listen to him singing blues for an entire record.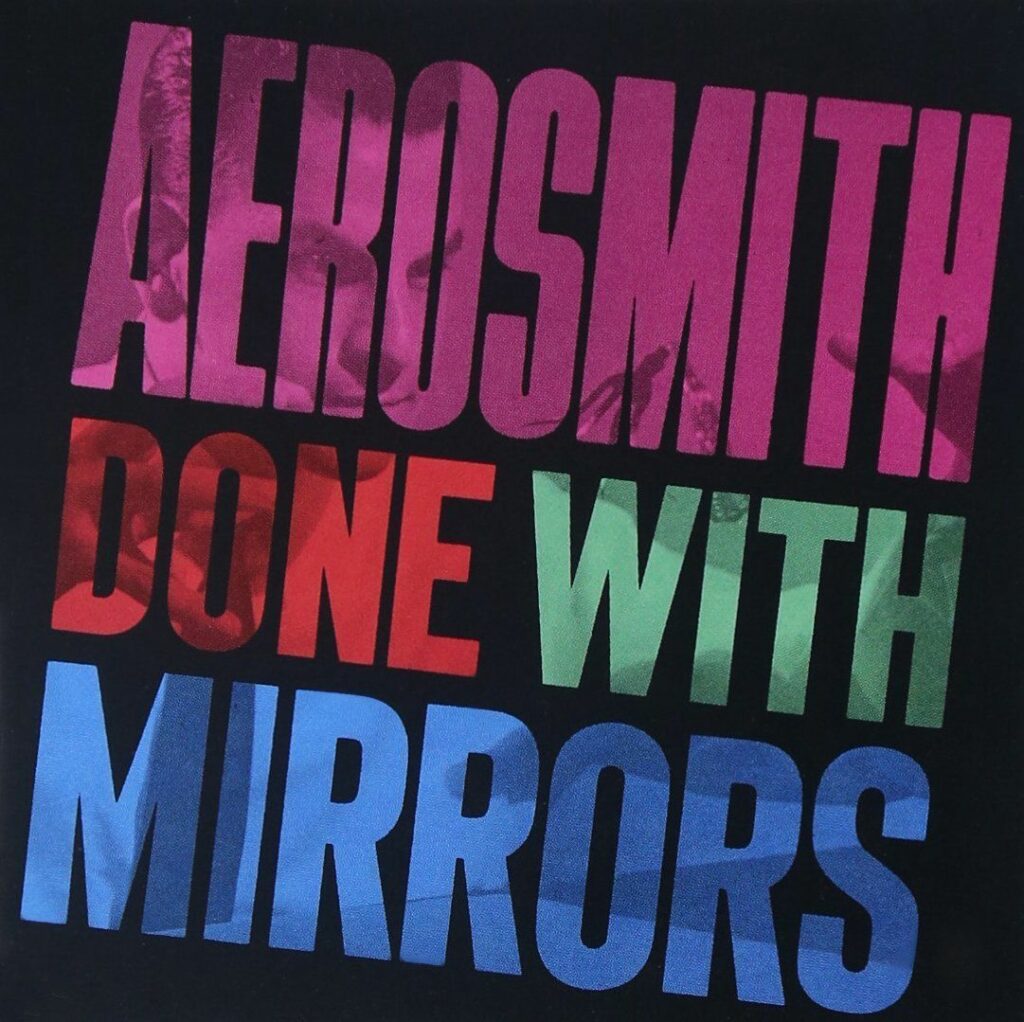 12. Done with Mirrors (1985)
After leaving the band, Perry and Whitford returned to Aerosmith in 1984. The "comeback" album they created in 1985, "Done with Mirrors" failed to capture their old magic. It was the band's first album on Geffen Records, and the title refers to illusions that are "done with mirrors", and the laying out of drugs snorted off a mirror. With the exception of the opening track "Let the Music Do The Talking", and some heavy guitar work, it's a forgettable, lacklustre record, and sounds like the band are simply releasing something because they have to. The introduction to "Gypsy Boots", for example, sounds like the band are bored. Producer Ted Templeman told the band to run through the songs in the studio and recorded them without their knowledge, a technique he had used with Van Halen. It didn't appear to work here with Aerosmith. Joey Kramer claimed that the band "never really finished" the record, and it sounds like it. It would be easy to think this was a band at the very end of their career, except they were about to launch a comeback the following year, with a landmark remake of "Walk This Way" with Run DMC, and then an album that would eventually go five times platinum – Permanent Vacation. Tyler said: "Done With Mirrors was rough and raw and corporate, but it had to come out to get us going again."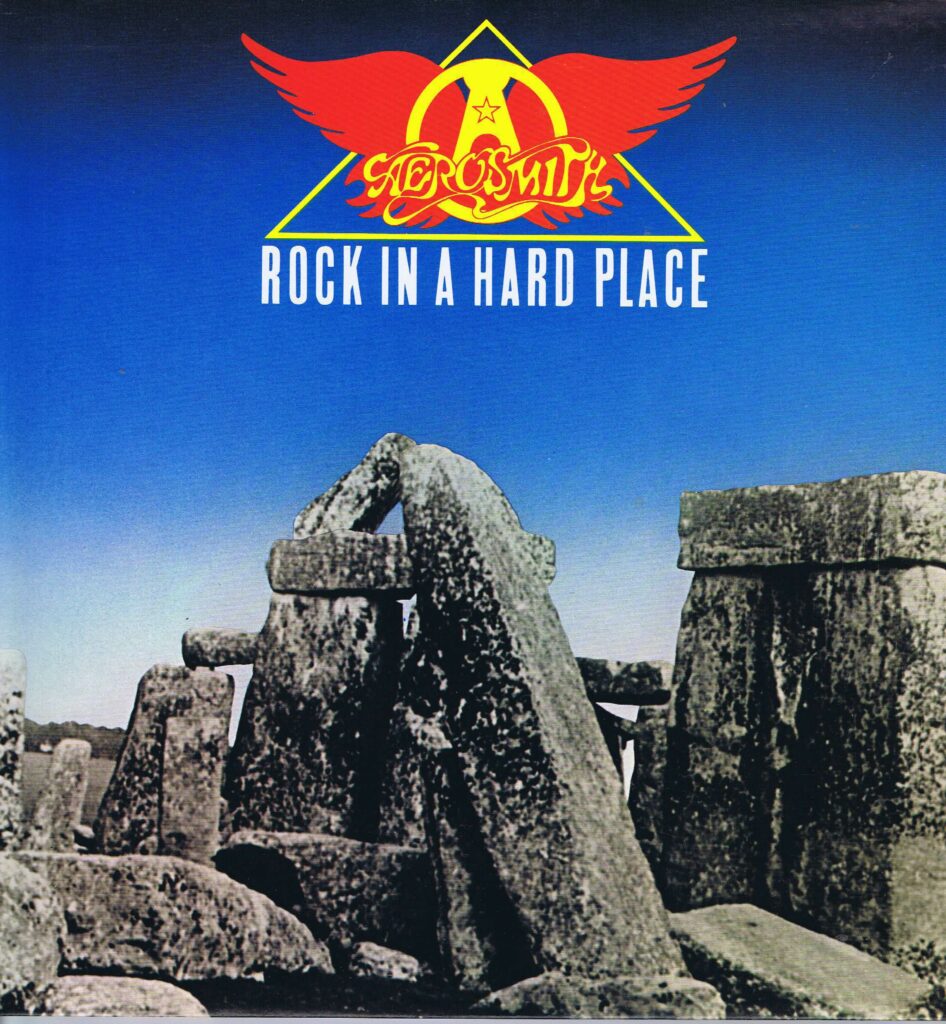 11. Rock in a Hard Place (1982)
Aerosmith's seventh studio album was their only album not to feature Joe Perry, and therefore considered by many as not a "real" Aerosmith record. Brad Whitford also left after recording the single "Lightning Strikes" (he was replaced by Rick Dufay when the recording of the album was complete). It's not a bad album, but Tyler's voice sounds strained at times, and the guitar chemistry that Perry and Whitford provide is obviously missing (they would return, two years later). There is a lack of memorable guitar riffs, and in places the album sounds like demo versions of songs, lacking Tyler's usually passionate voice. There is also some strange production – such as the robotic voice (vocoder) in "Prelude to Joanie". It's worth a listen for rockers "Lightning Strikes", "Jailbait", "Bitch's Brew" and "Bolivian Ragamuffin".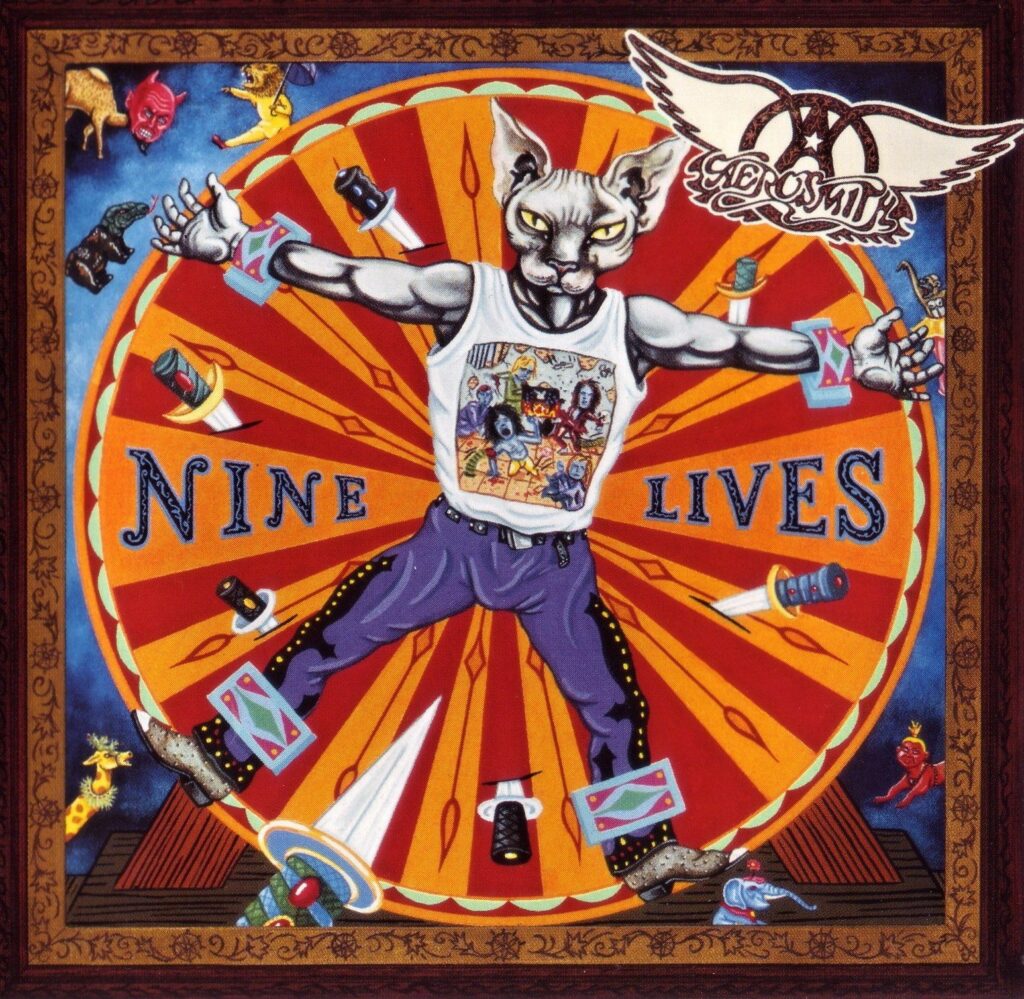 10. Nine Lives (1997)
Aerosmith's twelfth studio album "Nine Lives" had a troubled conception, and every song is co-written by someone outside the band. The band's manager, Tim Collins, was pitting band members against each other and Kramer suffered a nervous breakdown and another drummer was hired until Kramer could return. Tyler wanted to work with producer Glen Ballard (who had worked on Alanis Morissette's "Jagged Little Pill") but the record company wasn't convinced. Eventually Kramer recovered and the band re-recorded from scratch with another producer, Kevin Shirley. However, this didn't help the album feel tight, and again, it feels too long and unfocused. It also gives the impression that the band are trying to recapture specific hits from their previous albums "Pump" and "Get A Grip" – "Hole in My Soul" sounds a little like "Livin on the Edge", "Falling in Love" sounds like a similar framework to "Dude Looks Like a Lady" and "Full Circle" like "Crazy" – but much weaker. Re-hashing these song structures did not work, and most of the hooks on the album are not really hooks as they are not memorable in the long term. Too many tracks are filler, and there are too many needlessly long outros. There is some gold to be found, though. The title track is one of the highlights, and provides one of the best Aerosmith album openings – a long, feline scream from Tyler. "Crash" is a high octane thriller. There are also interesting elements of Indian music throughout some of the songs, including a sarangi intro by Ramesh Mishra on "Taste of India".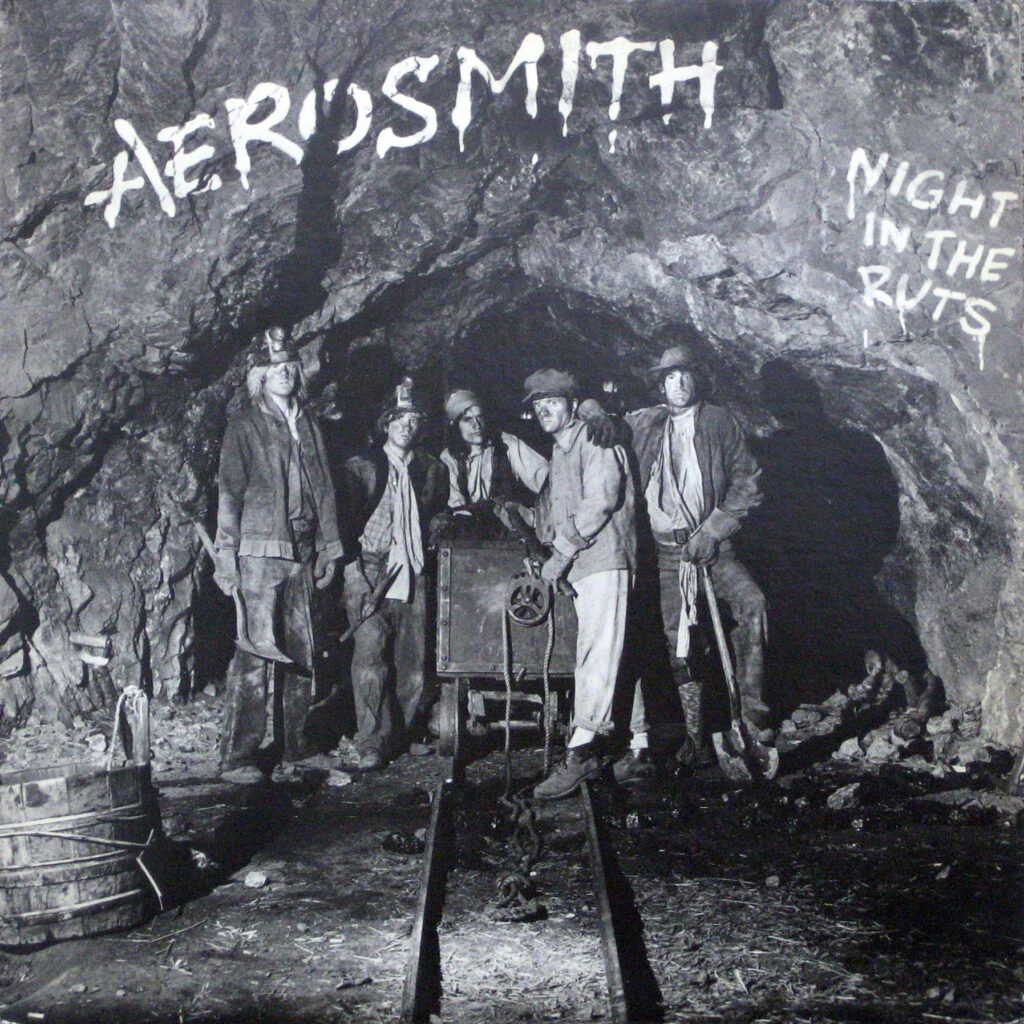 9. Night in the Ruts (1979)
Given guitarist Joe Perry left the band midway through its recording (and formed the Joe Perry Project, which Brad Whitford would later join), "Night in the Ruts" is a surprisingly cohesive record, and more focussed than 1977's "Draw the Line". The impact of the excessive drug use is less noticeable than on "Draw The Line" and "Rock In A Hard Place". Most of the tracks were completed before Perry left, and replacement Jimmy Crespo and a few other musicians filled in the gaps. Perhaps without the inner turmoil, this record might have been closer to the quality of "Rocks" or "Toys in the Attic". The opening track "No Surprize" and the melodic driver "Chiquita" are highlights, as is the upbeat «Bone to Bone (Coney Island White Fish Boy)". There are plenty of classic Aerosmith grooves present and the rhythm section is tight. There is also a decent cover of the Yardbirds' "Think About It", although a lowlight is a cover of the Shangri-Las' "Remember (Walking in the Sand)". Three covers on the record places this album lower in the ranking than it might have been. If you haven't heard it in a while, it's worth a relisten, it's a pretty solid hard blues rock record.
8. Draw the Line (1977)
The band's excessive lifestyle, constant touring and drug use began to take its toll when the recording began. Both Tyler and Perry were not as involved in the writing and recording as they had been on previous albums, largely due to their drug consumption. The result was a record that was not cohesive. Producer Jack Douglas, who ended up writing the lyrics to "Critical Mass" said "because they were half-hearted about the record, I was too". Perry, in the band memoir Walk This Way, said "We were drug addicts dabbling in music, rather than musicians dabbling in drugs". However, although it is the beginning of a decline for the band, there are still some strong hard rock songs on the album. Perry and Tyler wrote the title track together, and it's classic, relentlessly rocking Aerosmith, with a lick on a six string bass, a powerful backbeat and interplay between Perry and Whitford. "Kings and Queens", with its epic middle section, is one of the band's best compositions (later covered by Glenn Hughes, Steve Lukather, Tony Franklin, Frankie Banali, and Paul Taylor).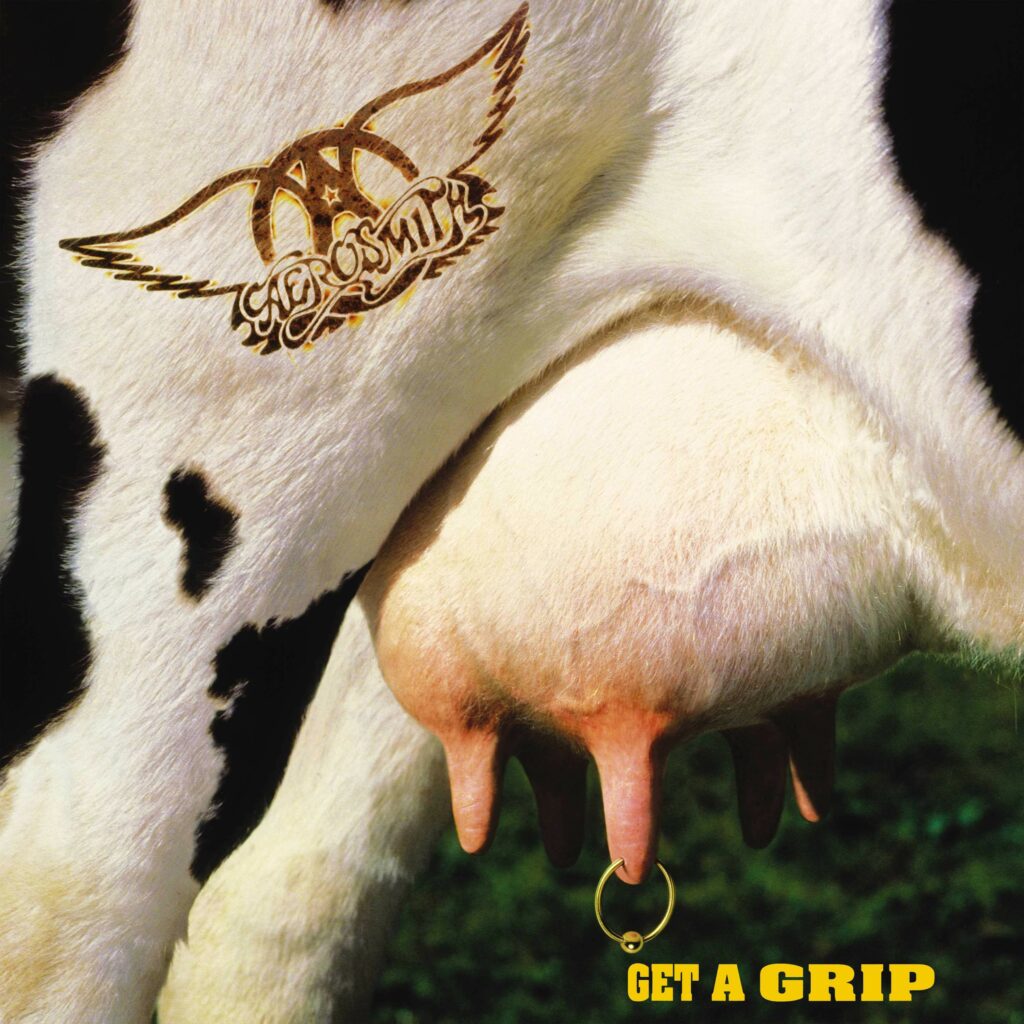 7. Get a Grip (1993)
Often dismissed as a purely "commercial", radio-ready record, largely due to the trilogy of hugely successful MTV rock ballads it produced – Cryin', Crazy and Amazing – the album is more than just the band's best seller. If "Eat the Rich" had been released by the band in the 70s, would it not have been praised as a drum driven, anti-authoritarian rocker with a kick-ass guitar riff? The album still contains a 70s groove in places, and the hard-hitting rhythm section of the title track is a throwback to the band's early, rougher, days. "Livin' On The Edge" is one of the band's finest singles, with an interesting layering of electric and acoustic guitars and traces of Eastern influences. Something is missing now, however, compared to its predecessor "Pump" – cohesion. The album feels too long, at over sixty minutes, and less tight. Some of the weaker tracks, such as "Flesh", "Walk On Down" (which Perry sings) or "Shut Up and Dance" could have been dropped. There are perhaps too many outside writers – six in total, including Desmond Child, Jim Vallance and Lenny Kravitz.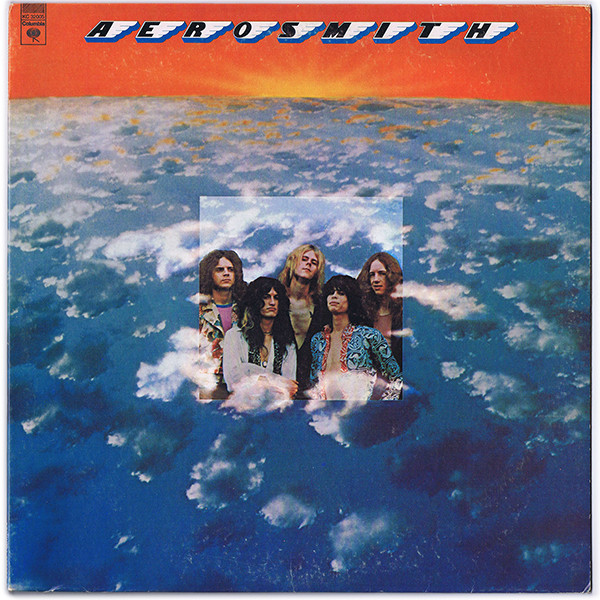 6. Aerosmith (1973)
A promising debut album, containing a masterpiece of songwriting, "Dream On". Other highlights include the hard-edged "Mama Kin", the pounding riff of "Make It" and a cover of the Rufus Thomas song "Walkin' the Dog" (also covered by The Rolling Stones – and Ratt). The production is sparse, and they often sound like a bar band. Perry commented that "Our producer was practically useless." Tyler's voice sounds different to their other albums, which he explained: "We were so nervous that when the red recording light came on we froze. We were scared shitless. I changed my voice into the Muppet, Kermit the Frog, to sound more like a blues singer." Nevertheless, the seeds of the band's sleazy blues rock sound are sown here, and it's a tight record.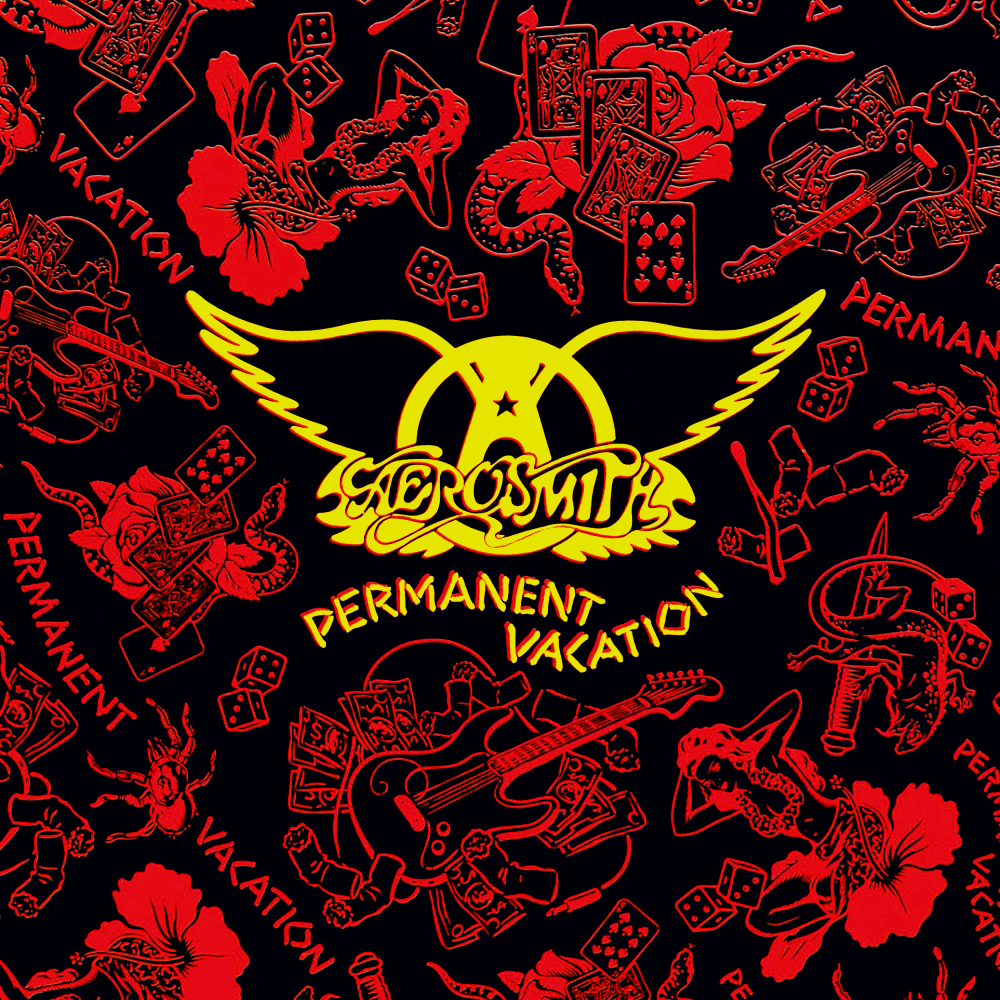 5. Permanent Vacation (1987)
After the lacklustre comeback album "Done With Mirrors", where Perry and Whitford returned to the fold, "Permanent Vacation", a 1980s record that retained some 1970s soul, was the real come back of the classic band line-up, and this time, they were sober. They hired Bon Jovi producer Bruce Fairbairn and several other writers, including Holly Knight, Desmond Child and Jim Vallance, and ended up with several MTV hits such as "Dude (Looks Like A Lady)", "Rag Doll" and "Angel". The album has more depth than those singles and its lavish production, however. It opens powerfully with "Heart's Done Time", including air raid sirens, jungle sounds, a chugging Whitford riff, and Tyler's throaty vocal. The dark and dirty blues track "St John" and the harmonica laden "Hangman Jury" contain some of Tyler's most interesting lyrics ("And if I could, I surely would, Stand on the rock that Moses stood, Singin' woah boy, dontcha lie on the track a lack a"). One of the only weakpoints of the album is the pointless cover of The Beatles "I'm Down". Aerosmith had successfully landed in the 1980s with an album containing rockers, pop songs and experimentation.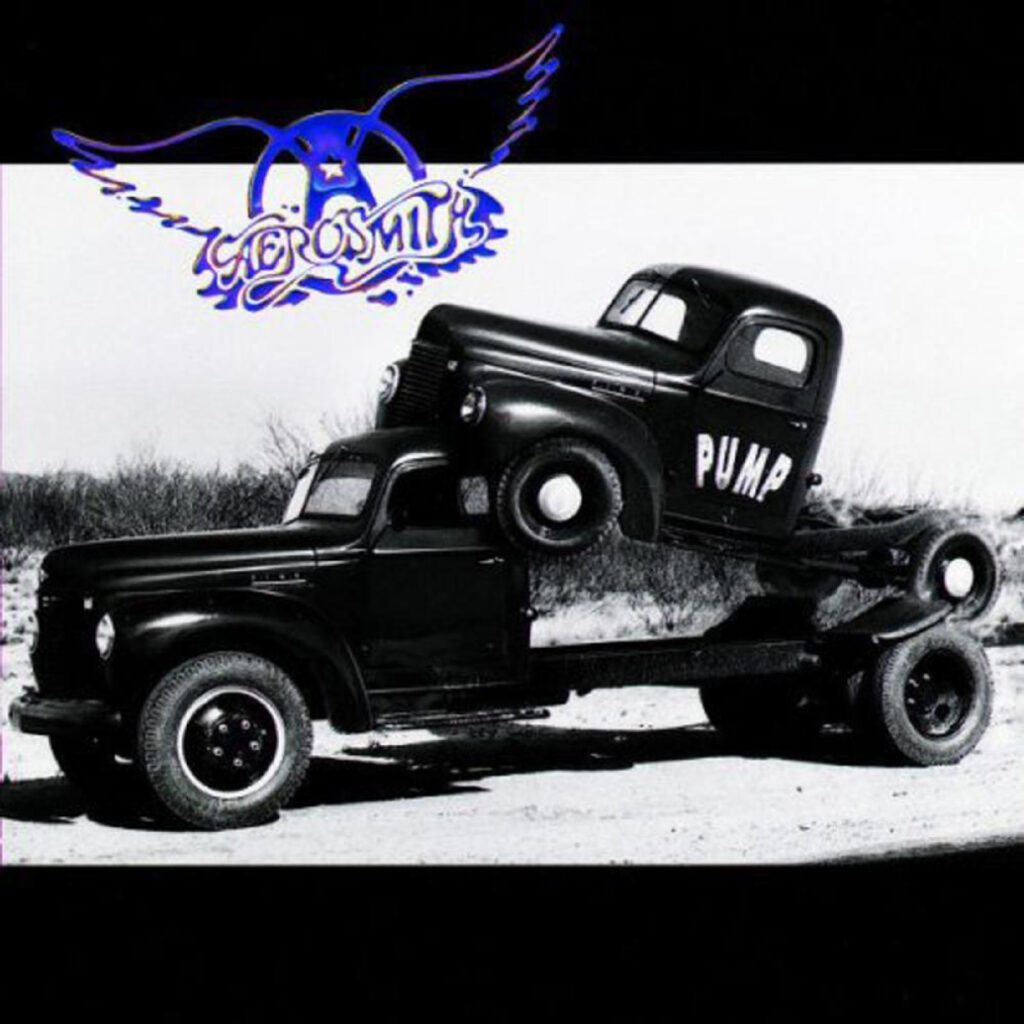 4. Pump (1989)
Some claim that Aerosmith lost their creativity after the 1970s, became over-produced, too commercialized, and that "Pump" going seven times platinum shows that the band somehow sold out. Not so. On "Pump", the band evolved with the times of the late 1980s, and gave up the heavy drug use, without completely losing their identity and dirty hard rock soul. The album is tight and contains no fillers. They reclaimed their title as America's greatest rock 'n' roll band, and won a grammy award for "Janie's Got a Gun" (which was co-written by bassist Tom Hamilton), a track which has masterful arrangements and production. Yes, there are plenty of synths and horns fighting with guitars for attention, but that doesn't dominate the power of the songwriting. Instrumental interludes precede several tracks and sound more diverse and imaginative than some previous records, and help provide depth to the music. "What It Takes" is one of band's most emotional ballads. Tyler's lyrics were on top form, for example on "Voodoo Medicine Man" – "Livin', lovin', getting' loose, masturbatin' with a noose/Now someone's kicking out the chair". It is the band's best post-reunion album.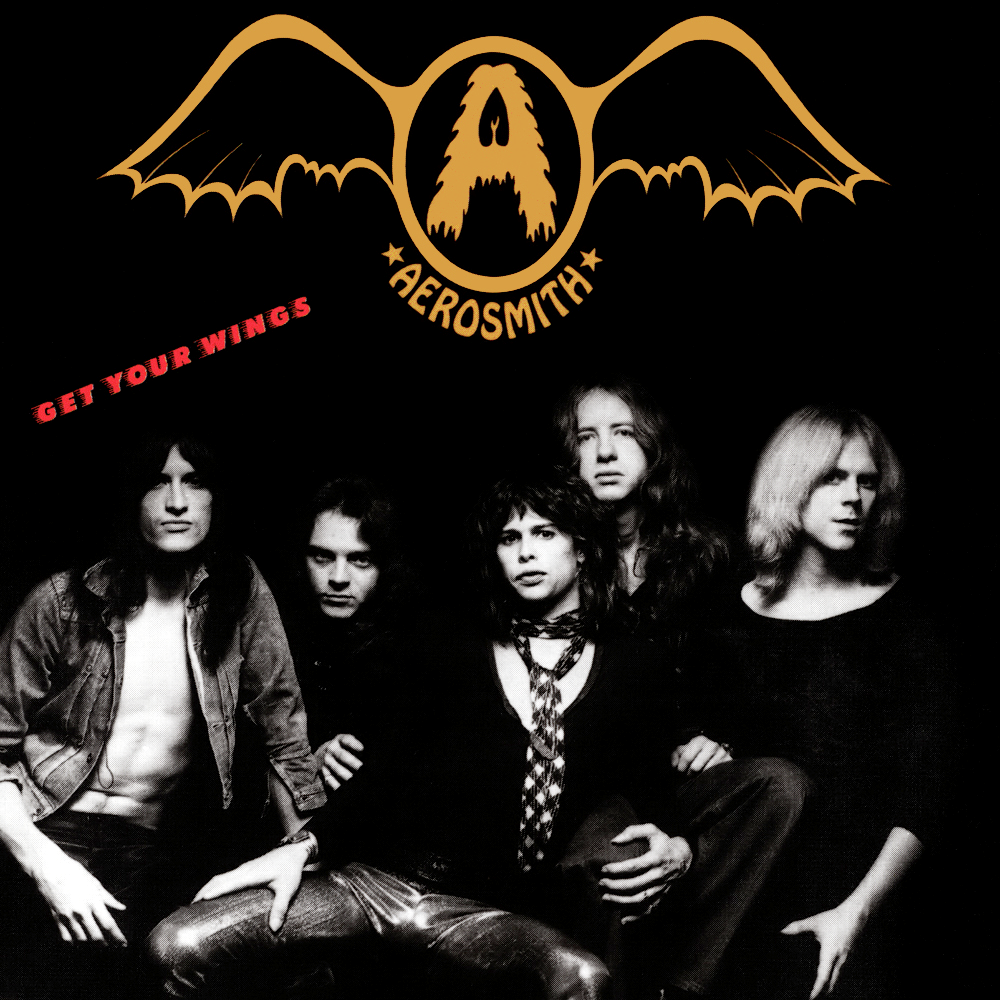 3. Get Your Wings (1974)
The band's second studio album, where they started to find their real voice, begins with the catchy "Same Old Song and Dance", structured around Perry's addictive guitar riff. Perry and Whitford's dual-axe attack remained, sharing both blues-rock and hard rock lead and rhythm guitar. On the eerie "Seasons of Wither", one of the finest Aerosmith tracks of all time, we hear Tyler not only on vocals but also acoustic guitar. Hamilton's driving bass groove also adds to the ominous atmosphere. The song ends with a high, sustained guitar note and drum outro that would have provided a beautiful album ending. Aerosmith might be better known for the ballads they wrote in the 90s, but the ballads they wrote in the mid-70s are on another level. Their cover of «Train Kept A-Rollin'», with its start/stop groove, originally by one of Aerosmith's favorite bands, The Yardbirds, is one of the best known tracks from the record and became a show stopper at their live gigs. Tyler's songwriting flourished – he wrote three songs solo and co-wrote every other song, with the exception of The Yardbirds cover. His compositional skills are particularly evident on "Lord of the Thighs", with its three definitive sections. He said about the album «the songs found my voice. I realized that it's not about having a beautiful voice and hitting all the notes; it's about attitude.» With the help of producer Jack Douglas, they literally "got their wings" and we can hear them starting to fly, somewhere between the raw sound of their debut, and their later rock sound (eg "S.O.S. (Too Bad)"). Although it only reached only reached #74 on the album charts, it later sold over 3 million copies.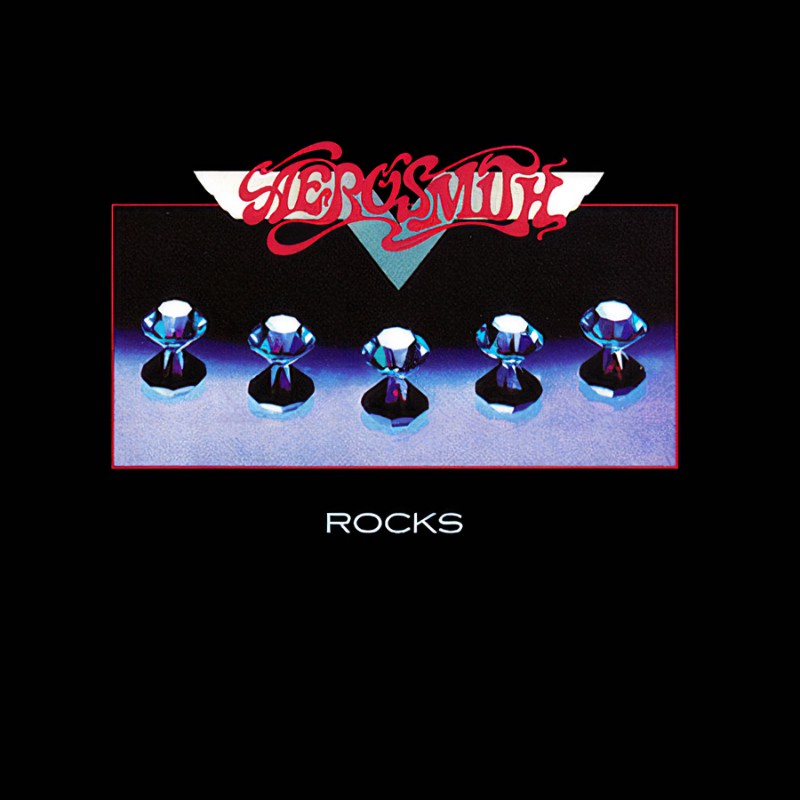 2. Rocks (1976)
Do album titles come any cooler than this? A relentless storm of an album, and one that many consider to be Aerosmith's best, their fourth studio album, "Rocks" is their most cohesive. It marks the evolution of the band from heavy blues to raw hard rock, and is metalesque in places. They had reached a pinnacle on both 1975's "Toys in the Attic" and this album (but were also on the verge of collapsing). "Rocks" is dirtier, lyrically darker and musically heavier than its predecessor. Perry and Brad Whitford's dual-guitar work on this record is flawless, and Kramer and Tom Hamilton's driving rhythm section is unyielding. The menacing «Back in the Saddle», which contains shrieking Tyler vocals and a main riff written by Perry on a six string bass guitar while on the floor of a hotel, is one of the greatest Aerosmith songs of all time. "Nobody's Fault" and «Last Child» are also among the highlights. The cruising "Combination" is underrated and contains some interesting progressive elements. The record contains powerful heavy metal riffs but also slow piano ballads, and yet manages to sound whole (unlike their last album, "Music From Another Dimension!"). Perry said: "Rocks was arguably the peak, when everybody was firing on all cylinders. We were in a really creative space and everybody was in that space at the same time. That's why it worked."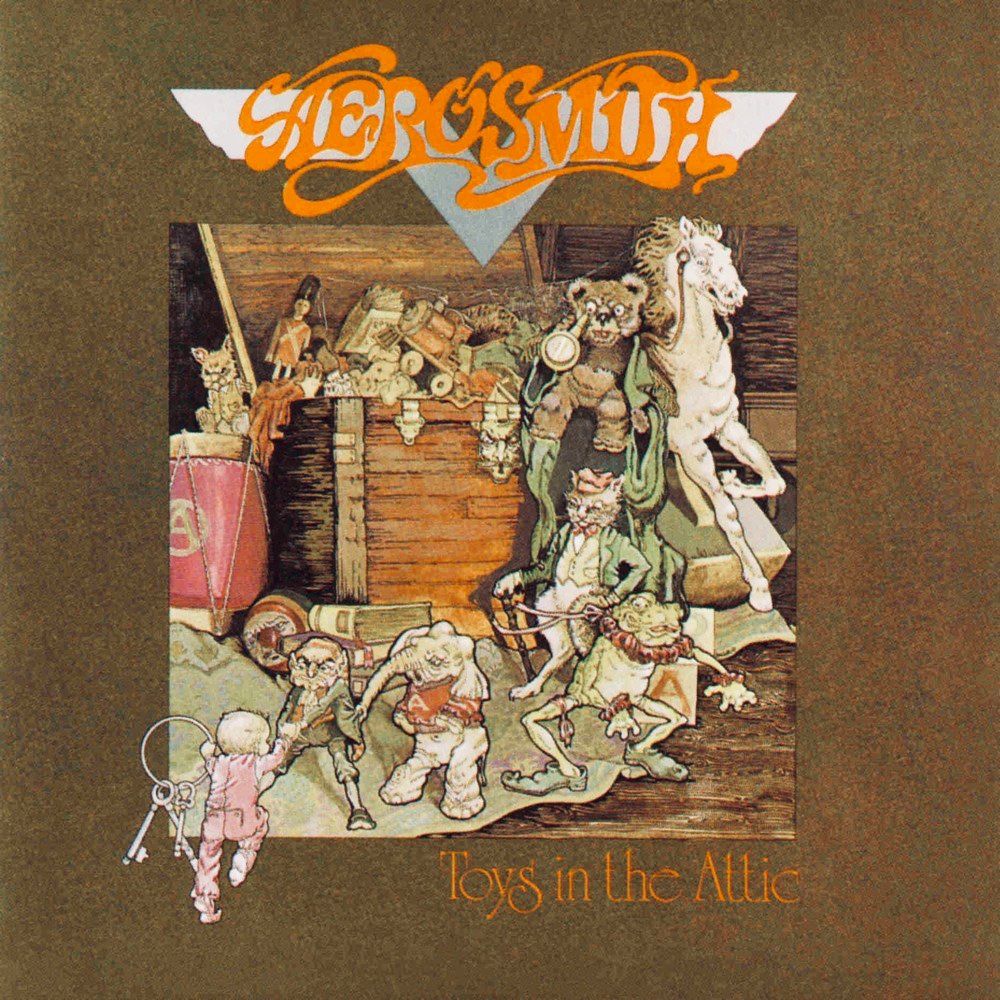 1. Toys in the Attic (1975)
"Toys in the Attic" was the zenith of everything the band had been working towards on "Get Your Wings". It also contained the song that led to their rebirth years later, with "Walk This Way", and the album's success helped promote their older material, such as "Dream On". A solid blues rock album, "Toys" also contains elements of other genres, such as the heavy metal laced title track and the jazzy undertones of "Uncle Salty". The album produced three classic songs that would rarely leave the band's live set list – «Walk This Way», «Toys in the Attic» and «Sweet Emotion». The final track, the layered and melancholic "You See Me Crying", is one of the band's best ballads and demonstrates how sophisticated their songwriting can be. Tyler's filthy and fun personality is well reflected in the rockabilly cover "Big Ten Inch". Hamilton's haunting bass shines in "Sweet Emotion", alongside Perry's talk box. Whitford's Black Sabbathesque doom laden riff on "Round and Round" is addictive. It is extremely difficult to choose between "Rocks" and "Toys in the Attic" for no 1, but without "Toys in the Attic" in the band's history, so much else would not have happened, and it represents everything that is great about Aerosmith.